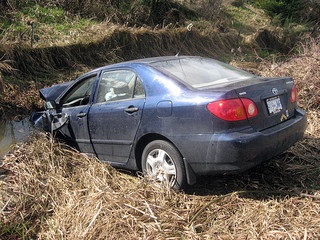 Reckless driving in Virginia encompasses a wide variety of offenses and for the first-time ticket-holder for a reckless driving offense, you may be surprised at what exactly is considered reckless driving.
The first most surprising part of reckless driving especially for out-of-state drivers is the reckless-driving-by-speed statute. Virginia code, 46.2 862 says that if you're driving at any speed over 80 mph or more than 20 mph over the speed limit in any zone, then you're considered to be reckless driving.
That's surprising because to most people this is just a regular speeding ticket. It's not a serious reckless driving offense in a lot of states to be going only 20 miles over the speed limit. It is also surprising because in some areas of Virginia the interstate speed limit is now 70 mph so you could get a reckless driving ticket for going 81 in a 70 zone. That is only 11 mph over the speed limit. There have been several attempts by legislators to change the reckless driving statute due to this increase in the speed limit; however, those attempts have failed and so the law remains.
Another surprising form of reckless driving in Virginia is for failing to maintain control of your vehicle under Virginia code 46.2 853. That statute says that it is reckless driving for anyone to fail to maintain proper control of their vehicle or to drive a vehicle with improperly adjusted brakes.
What does that mean?
The failure to maintain control statute is used in many cases where it's a single vehicle accident or the officer simply can't pinpoint a more specific cause for the accident. If you have a vehicle that simply goes out of control and hits another car a lot of times the driver will be end up charged with reckless driving failure to maintain control. It's kind of used as a sort of catchall statute in that regard.
Also, it's surprising to many people when they have a single vehicle accident and they're issued a reckless driving failure to maintain control ticket. Many people don't consider that to be reckless driving if you just go off the road by yourself and don't hit anyone else; however, in Virginia, that is considered a reckless driving charge. If you have a single vehicle accident we have a strong argument to win the case if the Commonwealth can't prove what exactly happened; however, you usually will start off with a reckless driving ticket.
As you can see reckless driving in Virginia encompasses a lot of different statutes and these are only two of the 12 different versions of reckless driving in our state. If you're charged with reckless driving in Virginia you definitely need to learn more about the specific charge that you're facing and consult with me. I am a local, experienced traffic attorney who regularly handles reckless driving cases in the court in question.

Photo by: dooq
Free consultation. Call me: 540.318.5824.
I provide free consultations for traffic tickets and misdemeanors in my area. If I can't help, I'll do my best to connect you with someone who can.
Free book for you
If you want more answers about your reckless driving ticket, grab a free copy of my book. We'll send it right over for free.
My book covers everything from the law to defenses to how to appeal if things go South. And I wrote it all myself, unlike some people who just slap their name on someone else's book.
More about reckless driving...