Virginia DUI Defense Lawyer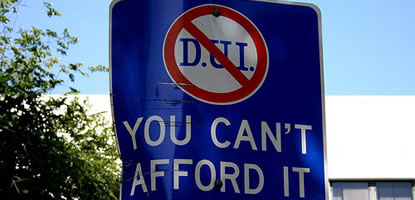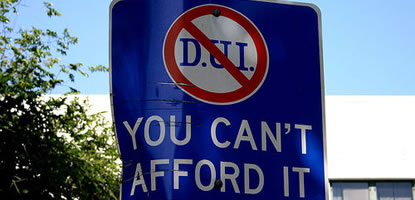 If you are charged with a Virginia DUI or DWI, you need to learn about the offense. And you need to consult with a skilled Virginia DUI lawyer. Even if this is your first offense, you are still facing a significant fine, loss of your driver's license, and possible jail time.
A DUI / DWI case involves many legal elements. This summary explains three ways the Commonwealth of Virginia can prove that you were intoxicated. Most cases combine one or more different factors to meet the government's burden of proof.
Pre-stop behavior
Erratic driving behavior or unsafe driving is usually the first thing an officer notices about you. While this is normally used to show that the officer had probable cause to make a traffic stop, it can also be used as evidence of intoxication. If the officer (or other witnesses) testify that you were weaving in and out of lanes, driving erratically, or some other odd behavior, it is important to see if there is a way to rebut the testimony.
Were you really driving erratically? How is the officer sure it was your vehicle? Was there some reason other than alcohol that explains your behavior? These, and other questions, are points to cover with your attorney.
Field sobriety tests (FSTs)
Like your driving behavior, field sobriety tests have a dual purpose: determining whether there is probable cause for an arrest and proving that you were intoxicated. What many people don't know is that field sobriety tests are not indisputable.
Only four tests have been scientifically studied to determine if they actually indicate intoxication: heel to toe, walk and turn, one leg stand, and horizontal gaze nystagmus. Even these tests must be conducted using the same procedures as the studies, or there is no way to know if they are accurate.
Depending upon the officer's training, what happened at the scene, and the specific tests used, there may be effective ways to cast doubt upon or have the tests excluded from evidence.
Breath / blood alcohol test
One of the most certain ways for the Commonwealth to prove a Virginia DWI charge is with an approved breath or blood alcohol analysis. But these tests are not perfect. There are a number of factors to scrutinize closely and examine at trial, such as:
Testing procedures – Each alcohol testing method must comply with specific procedures set forth by the Virginia Department of Forensic Science. If these procedures are not done correctly, it can call into doubt (or even invalidate) the results of the alcohol test.
Licensing – The breath test operator must be properly trained and licensed. Licensing problems can invalidate the breath test certificate.
Certificate errors – The actual certificate of breath alcohol analysis can be entered as evidence of your intoxication, but only if it is accurate. Errors on the face of the certificate might get it excluded from your trial.
If the Commonwealth successfully introduces evidence of your blood or breath alcohol content, that does not automatically mean you were intoxicated. It simply means that the Commonwealth is entitled to the presumption that you were intoxicated. Your attorney can rebut (dispute) the presumption if there is affirmative evidence that you were not intoxicated at the time.
---
Client Testimonial
Please note:
While we've only included one here, I have over 150 reviews around the web. Check them out on Google, Avvo, and Yelp.
The testimonial below was originally posted on Yelp.
I was in need of a lawyer and I searched for the best, and I found him. Andrew was very helpful and walked me through the whole thing. He gave some great pointers, that was a big help. If I ever need another attorney, Andrew is the one I would call.Thanks Andrew for everything.
Review by:
Gordon Richardson
Reviewing:
Andrew Flusche's Legal Services
Date published: 2012-11-25
---
Call your Virginia DUI lawyer
As you can see, there are lots of factors to analyze when you're accused of driving while intoxicated. You definitely want to consult with an attorney.
I regularly work with clients who are charged with DUI and other traffic offenses in Virginia courts around Stafford, Spotsylvania, Fredericksburg, and King George.
Call me at 540.318.5824 to discuss your case for free.
Further reading about Virginia DWI
These are my latest articles on DUI defense:
You can read more articles and watch videos in my DUI archives. You can also read other traffic defense articles on my blog. Please contact me today so I can be your Virginia DUI lawyer.