Out-of-State Drivers: How to Handle Your Virginia Reckless Driving Ticket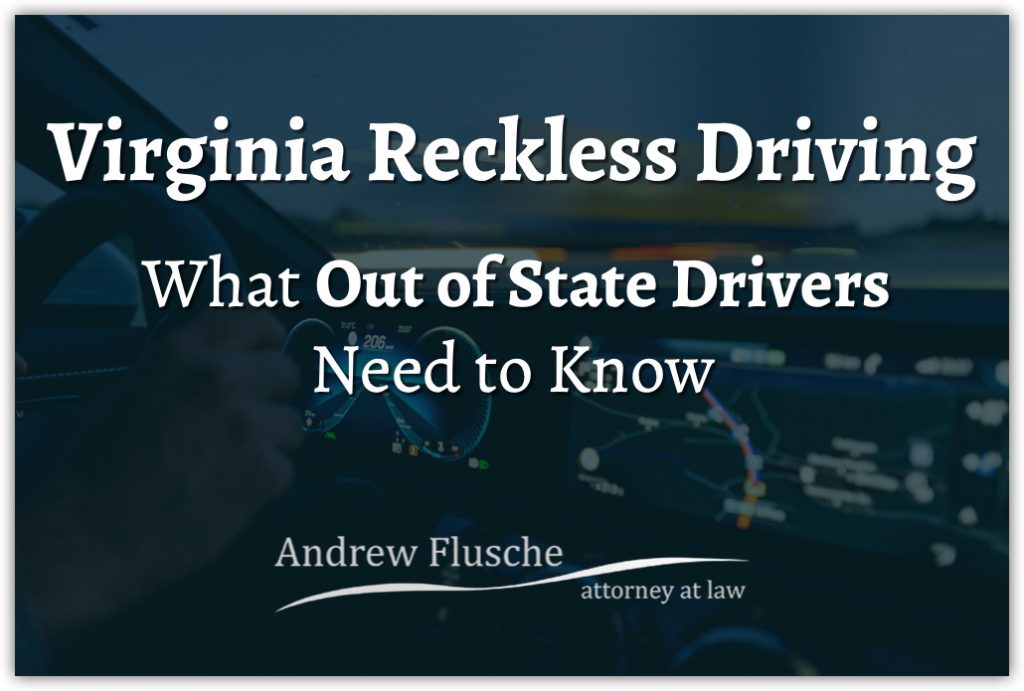 Are you an out of state driver who's charged with Virginia reckless driving?
You're probably confused about whether or not you have to come to court and wondering what will happen. Why can't you just pay this stupid ticket?
When you are driving in Virginia and get pulled over and cited for reckless driving, you should know that this is an extremely serious criminal offense under state law. The charge typically is brought under the Code of Virginia § 46.2-862, or "exceeding the speed limit."
While reckless driving charges can be less severe in other states, in Virginia the penalties are severe, and you need a Virginia reckless driving lawyer on your side.
Let me give you some answers.
---
Out of state reckless driving ticket in Virginia? Contact my office now for free answers
VIRGINIA RECKLESS DRIVING FOR OUT OF STATE DRIVERS
First of all, do you have to come to court?
Your Virginia reckless driving ticket has a box that says you don't have to come to court IF that box is checked. But for most reckless driving tickets, the box is NOT checked.
Does that mean you have to come back to Virginia?
Not necessarily.
A local traffic attorney may be able to handle the case without you coming back to Virginia. That could save you considerable time and expense in traveling back to the county where you received the ticket.
However, in some cases, the judge may not be willing to waive your appearance and let an attorney handle the case without you. This is why you should at least consult with a local, experienced traffic attorney to discuss your options.
VIRGINIA RECKLESS DRIVING FOR OUT OF STATE DRIVERS
Second, what if the ticket is a reckless driving charge?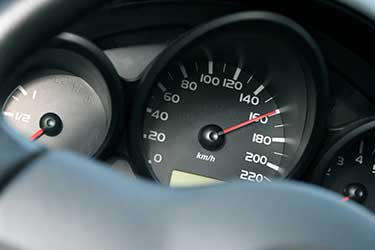 Many attorney websites tell you that you're facing jail up to one year, a $2,500 fine, and loss of your license for six months. But they don't give you the rest of the story.
Those are the maximum punishments for a reckless driving case. Every case is different and has unique facts and circumstances.
Most cases do not get the maximum punishments.
In some cases, we might even be able to get the charge dismissed with you attending a driver improvement clinic. At the very least, we can push to have the reckless driving ticket reduced to a lesser offense such as simple speeding or "improper driving."
These outcomes aren't guaranteed, and they absolutely depend upon your unique case.
The key things to remember are that this isn't a typical speeding ticket and I can work with you to help obtain the best possible outcome.
---
RECKLESS DRIVING IN VIRGINIA FOR OUT OF STATE DRIVERS
Important Information Regarding Out-of-State-Drivers Facing Reckless Driving Charges in VA
The following are some of the most important things that out-of-state drivers need to know about reckless driving in the state of Virginia.
If you are convicted of reckless driving under Virginia law, you can be sentenced to up to 12 months in jail. This is true even for a first offense.
A Virginia Reckless Driving Conviction Can Lead to a Substantial Financial Penalty
In addition to jail time, a reckless driving charge can also result in a fine of up to $2,500.
You Can Have Your License Suspended for a Reckless Driving Conviction in Virginia
Whether this is your first time getting as much as a speeding ticket, you can have your license suspended for up to six months if you are convicted of reckless driving in the state of Virginia.
Are you facing reckless driving charges in Virginia? An experienced reckless driving lawyer Caroline VA can assist with your defense. Contact me today to get started on your case and to learn how my experience and local Caroline relationships can help your case.
To learn more about dealing with a reckless driving ticket from out of state, grab a copy of my free book, "Fight Your Virginia Reckless Driving Ticket."
Real Reviews from Out-of-State Folks Who I've Helped with a Virginia Reckless Driving Charge