Virginia Considering Police Anonymity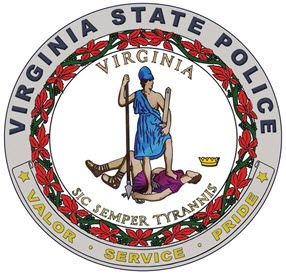 Law enforcement officers have a difficult and dangerous job, for which I have deep respect. I would not hesitate to put my life in the hands of the officers whom I personally know.
Senate Bill 552 ― which passed the Senate and is pending in the House Committee on General Laws, Subcommittee #2 – would classify a law enforcement officer's name and training record as part of his personnel record, which would exempt them from the public's right to know under the Freedom of Information Act (FOIA).
Let that sink in for a minute. The Virginia legislature is about to make the NAMES and training records of police officers a secret. Police officers who are sworn to protect and serve us; who are public servants; who are paid by our tax dollars: their NAMES would be a government secret.
Is this bill is a step towards tyranny?
"The liberties of a people never were, nor ever will be, secure, when the transactions of their rulers may be concealed from them." − Patrick Henry, 1788, delivered in the Convention of Virginia on ratifying the Federal Constitution
SB552 was initiated by Senator Cosgrove precisely because the Virginian-Pilot newspaper requested the names and employment history of all law enforcement officers in Virginia to see how officers move from one department to another.
Senator Cosgrove said, "The reason I brought this forward: There was a court ruling in Norfolk. The Virginian-Pilot had requested this type of information – salary and position – and the court ruled that that was actually open to access."
In essence, because a newspaper wanted to track if law enforcement officers in Virginia move between departments or if any were reprimanded before moving, a Senator has decided to stop any such future inquiries. But it goes farther than that.
According to the Virginian-Pilot, "Wayne Huggins, executive director of the Virginia State Police Association, a police union that lobbies the General Assembly, said he supports having police officers' identities completely secret."
Secret police is NOT the hallmark of a free country. Virginia already exempts law enforcement training materials from FOIA, and any active criminal investigation is exempt too. That makes sense so police can pursue investigations without suspects being tipped off.
But why shouldn't citizens have the right to know the NAMES of their law enforcement officers?
Remember, we're only talking about an officer's name and training records. We're NOT talking about their home addresses, phone numbers, etc. That personal information is already protected as a personnel record, and nobody wants officers being harassed or targeted at home.
By comparison, many local governments, including Spotsylvania, publish online the HOME addresses and personal contact information of many dedicated volunteers appointed to various boards and commissions. Private citizens, who generously give their time to serve their localities, have their personal information posted online by their own government.
Likewise, the Commonwealth of Virginia regulates many professionals. Their name, business address, and even discipline history is made available 24/7 online. Doctors, nurses, lawyers, building contractors, manicurists, and even barbers are just a few of the numerous regulated professions with vast information that Virginia puts ONLINE.
Law enforcement officers are the POLICE power of the government. We give them great responsibility, and they deserve our respect for putting their lives on the line. They are tasked with detaining, arresting, and keeping the peace. Law enforcement officers are public servants, answerable to the citizens through our elected officials.
As citizens we are asked to put our trust in the police and support them in the community as well as financially through our tax dollars. It is because of this reciprocal relationship that it cannot be one sided, or nameless on one side.
This bill is currently pending in the House Committee on General Laws, Subcommittee #2. I encourage you to contact your Delegate by clicking here, and letting them know that we deserve transparency and accountability, not secret police.
Subcommitee #2 Delegates are: Anderson (R), Carr (D), LeMunyon (R), Minchew (R), Robinson (R), Ward (D), Yost (R)