Is Reckless Driving a Criminal Offense in Virginia?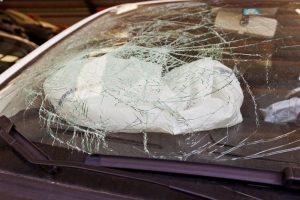 At Andrew Flusche, Attorney at Law, PLC, we know how severely it can impact your life if the police charge you with reckless driving.
You may be subject to penalties that can create barriers to employment or cause you to lose your driver's license.
You may want to know, Is reckless driving a criminal offense? It is a criminal offense, as opposed to a simple traffic infraction, and penalties can be extremely significant.
Consider reaching out to our highly qualified lawyers today if officers charged you with reckless driving in Virginia. We are here to give you the support and crucial information that you need.
What Is Reckless Driving in Virginia?
According to Virginia's general rule, no matter what the maximum speed limit is, anyone who drives on a highway recklessly or at a speed that can endanger the life, limb, or property of any person is guilty of reckless driving.
In Virginia, speeding can be the equivalent of reckless driving. Any person speeding 20 miles an hour over the limit can be charged with reckless driving. And going over 85 miles per hour can be reckless driving, no matter what the speed limit is.
In many states, even excessive speeding involves only a ticket, so it may be a shock to receive a criminal reckless driving charge.
Other examples of reckless driving include the following:
Driving a vehicle that needs

brake repairs

,

Driving too fast in dangerous weather,

Driving two abreast in a single lane,

Driving with the driver's view obstructed,

Failing to give proper signals,

Engaging in a race,

Passing on or at the crest of a grade, and

Passing a stopped school bus.
Note that this list is not exhaustive. There are quite a few other driving behaviors that are equivalent to reckless driving under Virginia law.
Is Reckless Driving a Criminal Offense?
In Virginia, reckless driving is a criminal offense. It is a class 1 misdemeanor under Virginia law. Keep in mind that a class 1 misdemeanor is the most severe misdemeanor classification.
What Is the Penalty for Reckless Driving in Virginia?
Clients frequently ask us, Can you go to jail for reckless driving? The answer is yes. It is possible to serve up to one year of jail time due to reckless driving.
The chances of going to jail for reckless driving depend on the specific facts of your case. Our attorneys can provide you with further information after your free consultation.
You may also have up to a $2,500 fine if you face a conviction. There are other potential consequences as well, like the loss of your driver's license.
What Is the Typical Jail Time for Reckless Driving with Injuries?
Reckless driving that causes severe injuries or death could turn into felony reckless driving. According to Virginia law, this is equivalent to a class 6 felony.
The minimum jail sentence for reckless driving that causes bodily injury is one year if it is a class 6 felony. However, jail time can be up to a maximum of five years.
Compare this with the potential 12 months in jail for a standard reckless driving conviction.
Remember that a charge for a crime like reckless driving is different than a conviction. You are not convicted of a crime until the court determines that you are guilty.
You must speak with an experienced defense attorney as soon as possible if you experience an accusation of reckless driving. At Andrew Flusche, Attorney at Law, we are here to advocate for you aggressively.
Understanding Your Ticket
It can be complicated at times trying to determine whether police gave you a speeding or reckless driving ticket after a stop. If you see the letters "RD" on your ticket, that suggests that you have received a reckless driving ticket.
You should also look at the speed noted on your ticket by the officer. Check for a speed that is 20 miles over the speed limit or any speed over 85 miles per hour. As mentioned above, this may signify a reckless driving charge.
Get in touch with our accomplished attorneys, and we can provide more guidance and answer any questions you have.
What Are Some Defenses Available to Me?
If you are facing reckless driving charges, we can help you to build a solid defense. Some potential legal defenses that we can help you pursue are below.
Contact a skillful Virginia reckless driving attorney for more guidance on the best defense strategy for you.
Necessity
One possible defense that is available to you is the defense of necessity. Our attorneys could help you if you were speeding because of a medical emergency.
Note that you will need significant proof of a true medical emergency for this to be a strong defense.
Validity of the Stop
Police officers need to have a reasonable suspicion that you have committed an offense to pull you over.
You could potentially have your charges dismissed if they did not have a proper reason for the traffic stop. The same goes if the police did not follow specific rules for stopping you.
Improper Speedometer Calibration
If your speedometer was not correctly calibrated, this may be a reasonable defense against reckless driving. You might not have had any idea of your speed, and the judge can take that into consideration.
Your GPS Reading
Your GPS may show that you were moving slower than the officer believed you were at the time of the incident.
To bring this defense, we would need an actual record from your GPS to show the speed at the time of the offense.
Ways to Beat Your Virginia Reckless Driving Ticket
How Much Does a Virginia Reckless Driving Attorney Cost?
You may be wondering how much it is going to cost to have a reckless driving attorney by your side. The fees and costs for your particular case are going to be different based on your circumstances.
For example, an extremely complex case that takes longer to resolve will cost more than one that we can fix in a short time frame.
Nonetheless, having a defense attorney to protect your future is always a good idea. Having a lawyer who is knowledgeable regarding reckless driving cases will help you get the results you are looking for.
Our firm provides free consultations to anyone in the area if your case is within our practice areas. Contact us today for more information and to receive an estimate after your initial consultation.
How Our Lawyers Can Help
Our excellent team at Andrew Flusche, Attorney at Law is ready to assist you if you are facing charges of reckless driving. We have relationships with judges, officers, and prosecutors that can help you to get to the outcome you desire.
Additionally, our attorney Andrew Flusche has written the book on Virginia reckless driving defense.
Ensure that you get help from a lawyer that has the experience you need. You can give us a call 24/7 at 540-318-5824 or fill out our online form for more information.