Spotsylvania Juvenile Reckless Driving Defense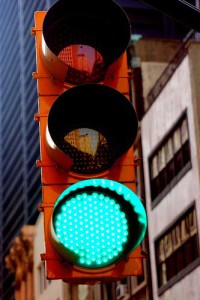 If your son or daughter received a reckless driving ticket in Spotsylvania County, Virginia and they're under 18 years old, you're in the right place to learn what to do.
Reckless driving tickets in Virginia can be issued for a wide variety of offenses ranging from pure speed to accidents to cases where the person is accused of simply stealing their tires.
There are many different version of reckless driving in Virginia.
Juvenile Domestic Relations Court in Spotsylvania, VA
If your son or daughter is facing a reckless driving charge in the Spotsylvania Juvenile Domestic Relations Court, you should know that it's a tough court to be in.
The judge is kind of a no-nonsense judge, and, depending on the situation, it may be very difficult to avoid a conviction of reckless driving in the Juvenile Domestic Relations Court.
The normal judge in Spotsylvania Juvenile Domestic Relations Court is Judge Fines. For reckless driving by speed cases, it's difficult to get the charge reduced in his court.
If it's another type of reckless driving, such as reckless driving general or reckless driving for failure to maintain control of the vehicle, that may be a case which we have some room to argue in the juvenile court to try to keep Judge Fines from finding your child guilty of the offense.
The good news is that even if your child is found guilty of reckless driving, they have an absolute right to appeal the case for a new trial in Circuit Court. That is an absolute right in Virginia that no one can take away.
In other words, you can go to the Juvenile and Domestic Relations Court, and even if the judge in Spotsylvania finds your child guilty of reckless driving, we can appeal it the Circuit Court and have a brand new shot at getting a better outcome.
Can You Appeal a Juvenile Reckless Driving Conviction?
Your first hearing is a trial only with a judge. No matter what happens in that first hearing, you have the absolute right to appeal the case for what we call a trial de novo, which means you get a brand new trial in the Circuit Court.
But what does that really mean? Essentially it means that you have an entirely new bite of the apple in Circuit Court. You get a do-over.
That means that you could get a better result on appeal but it also, unfortunately, means that you can get a worse result. In other words, the Circuit Court judge could give more punishment than the Juvenile and Domestic Relations Court judge did.
One important thing to remember about the appeal from the Juvenile and Domestic Relations Court is that you only have ten calendar days to note the appeal.
This includes weekends and holidays. If you want to appeal, you definitely need to either note the appeal on the day of court (which you can do at the Clerk's Office, and they can give you the form to do that) or you need to be sure you come back to the courthouse to note the appeal in writing within ten calendar days of the conviction.
If your son or daughter was found guilty of an offense in Juvenile and Domestic Relations Court and you're not happy with the outcome, definitely contact us today so we can discuss the appeal.
Can a Juvenile go to Jail for Reckless Driving?
Yes, it's true that a juvenile can go to jail (or really juvenile detention) for a reckless driving ticket.
While the ticket itself seems like a speeding ticket or maybe just a minor ticket for some type of accident the juvenile may have had, in Virginia reckless driving is a Class 1 misdemeanor. A Class 1 misdemeanor is punishable by up to 12 months in juvenile detention.
This is why in cases where there is a real risk of jail the judge will typically arraign the juvenile on the first court appearance.
An arraignment is simply a date where the judge will tell the parents and the juvenile that there is a risk of jail time in this case, and therefore the juvenile does have the right to have an attorney.
If the parents cannot afford to hire an attorney, then the court can appoint an attorney to represent the juvenile after going through a financial interview.
Contact our office so we can begin discussing the defense of this case and what might happen in court, and you'll know whether your child could potentially face jail time.
Contact Our Office Today
If you child was found guilty of reckless driving by speed in Spotsylvania Juvenile Domestic Relations Court, you should definitely contact us so we can discuss how we can approach the case on appeal to try to get it reduced to a lesser offense like simple speeding or improper driving.
As you can see, juvenile cases can be quite complicated, especially in Spotsylvania County. Tthat's why you should definitely contact Flusche & Fitzgerald today if your child received a ticket so we can begin discuss your legal options.