Can a Juvenile go to Jail for Reckless Driving?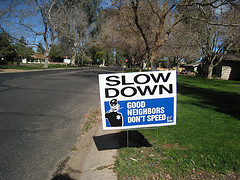 I talk to potential clients fairly often who are surprised when their juvenile son or daughter gets a reckless driving ticket and the judge sets an arraignment for them to advise them about the possibility of juvenile detention time.
Yes, it's true that a juvenile can go to jail (or really juvenile detention) for a reckless driving ticket.
While the ticket itself seems like a speeding ticket or maybe just a minor ticket for some type of accident the juvenile may have had, in Virginia reckless driving is a Class 1 misdemeanor. A Class 1 misdemeanor is punishable by up to 12 months in juvenile detention.
This is why in cases where there is a real risk of jail the judge will typically arraign the juvenile on the first court appearance. An arraignment is simply a date where the judge will tell the parents and the juvenile that there is a risk of jail time in this case, and therefore the juvenile does have the right to have an attorney. If the parents cannot afford to hire an attorney, then the court can appoint an attorney to represent the juvenile after going through a financial interview.
This sort of surprise in reckless driving cases is one important reason to talk with an attorney who regularly handles reckless driving cases in the Juvenile and Domestic Relations Court where your son or daughter's case is pending. Give me a call today so we can begin discussing the defense of this case and what might happen in court, and you'll know whether or not your son or daughter is actually facing jail time. Not all juvenile cases face a risk of jail, but some do.
Photo by: Slow Down