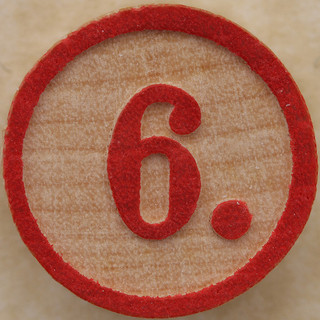 I handle a lot of reckless driving by speed and speeding charges and so every single week I'm looking at tuning fork, speedometer, and LIDAR calibration certificates. An enormous mistake that some lawyers make is to not ask to see these. Even in pace cases, your attorney MUST ask to see the calibration certificates. Not asking is the number one mistake traffic attorneys make.
Most officers have all their paperwork 100% in order and they work diligently to make sure it's done. However, mistakes do happen on occasion. Sometimes it's actually someone else in their department who is at fault in creating a fatal mistake for the case.
The most common error that I see is not where an officer doesn't have a certificate. The most common issue is a gap in the calibration certificates. 46.2-882 of the Viriginia Code says that "No calibration or testing of such device shall be valid for longer than six months." Some officers and prosecutors argue that the certificate has to be dated plus or minus six months from the date of the offense when they stopped you. However, most judges, at least in the Fredericksburg area, will rule that the certificate has to be dated six months before the offense.
The certificate proves that, on the day the officer stopped you, he knew that his tuning forks were calibrated and were accurate because they had been tested within the previous six months. If a certificate six months after the stop would be valid, then the officer would have no proof potentially that his tuning forks were accurate. They could be way off on the day of the offense, but he wouldn't know. They could be changed or altered sometime after the stop but before the calibration was done. It's a very loose reading of statute.
What does this mean? Basically, what I look for when I'm checking over the tuning fork, speedometer or LIDAR calibration certificates is a date range. I use a custom software program in my Android tablet that highlights the applicable six-month calibration window for each case. That shows me the precise window where the officer's calibration certificate must fall. If he doesn't have a certificate dated within that window, he's got a problem.
I talk with the officer and find out all the details of the stop, find out if you were polite and cooperative and ask to see the certificate. I never ask in a mean way, just ask to look over them.
The most common problem that I find is that the officer will have two certificates within the past year or so. One is pretty new, within the past few months and the other certificate is older. The older certificate might be six months and a few days before your stop, and the newer certificate was done after the stop.
When I see this problem arise, the officers are genuinely surprised. They are not usually responsible for maintaining the calibration. Somebody else in the department does it, and they operate on the good faith that the person is doing their job and taking care of the paperwork in a timely manner. If your attorney just asks the officer, "Do you have your certificates?", he'll answer yes. He does have his certificates, but you haven't been able to verify that there isn't a gap, or some other error with the certificates.
This is why attorneys are making a huge mistake when they don't ask to see the certificates. They might be giving away the case!
Photo by: Leo Reynolds
Free consultation. Call me: 540.318.5824.
I provide free consultations for traffic tickets and misdemeanors in my area. If I can't help, I'll do my best to connect you with someone who can.
Free book for you
If you want more answers about your reckless driving ticket, grab a free copy of my book. We'll send it right over for free.
My book covers everything from the law to defenses to how to appeal if things go South. And I wrote it all myself, unlike some people who just slap their name on someone else's book.
More about reckless driving...