Winner of Spring 2022 Andrew Flusche Scholarship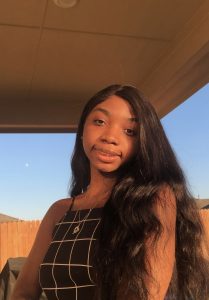 We are proud to announce the winner of the Andrew Flusche Scholarship for the spring semester of 2022: Rakia Holmes.
Rakia produced an awesome video about how motorists can share the road with pedestrians and bicyclists. You can check out her award-winning video below!
Rakia is pursuing her bachelor's degree in Business at the University of North Texas (UNT).
If you or someone you know could benefit from our scholarship program, please send them to either the main scholarship page or the law student scholarship page. I am always happy to be able to help students with their educational goals.