Fall 2022 Undergrad Scholarship Winner – Zombies!
The fall 2022 winner of the Andrew Flusche Scholarship is… Lillian Fields!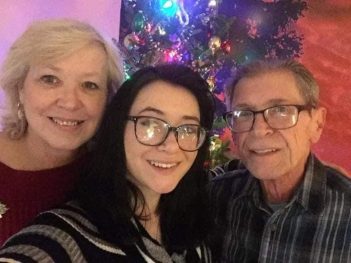 Check out her awesome, creative video here on YouTube.
Lillian is currently studying for her masters in Instructional Technology, after obtaining her BA in Art in 2020.
She plans to use her training in two seemingly different fields to make online learning materials more fun and engaging. According to Lillian, "I really want to help get rid of the stigma that learning has to be boring and that being creative and being cerebral are 'opposites', because they mingle together so much more than people realize."
We are now accepting applications for the Spring 2023 round of the scholarship. You can view details and apply here.