Watch Out for Self-Driving Cars!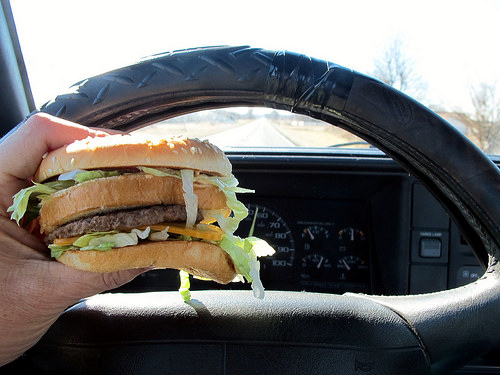 Google's self-driving cars are headed for Northern Virginia highways! Depending upon your view of this technology, that could be an exciting announcement or a horror movie come true.
The Richmond Times-Dispatch has a thorough article that explains a new experiment and testing partnership that is being overseen by the Virginia Tech Transportation Institute. Basically, the cars have to undergo rigorous safety testing on test tracks in Virginia first, then they will be allowed to operate on the open roads of I-95, I-495, I-66 and VA-234.
Yep, you read that right. Some of Northern Virginia's most congested and accident-prone roadways will be home to computer-controlled-cars.
I have to admit that I have mixed feelings about this. I love technology, and I'm excited what the future will bring for highway safety and more efficient transportation.
BUT, it's hard to envision how a computer can reliably control a vehicle with unpredictable drivers and road situations all around it.
On the other hand, all the self-driving cars need to do is to be BETTER than human drivers. They don't have to be flawless in order to improve road safety.
Here's the truly interesting issue for me: How will we adapt our traffic laws to hold the human operators responsible when the computer gets it wrong? If your Google car can't stop in time in rush hour traffic, will you still get a following too closely ticket? Would the car even let you override it to stop?
In the meantime, let's see how this testing experiment pans out on the beast that is I-95. If any road can kill a computerized car concept, I-95 is the best contender.
Photo by: distracted eating