Is a Copy of a Virginia State Police Calibration Acceptable for Court?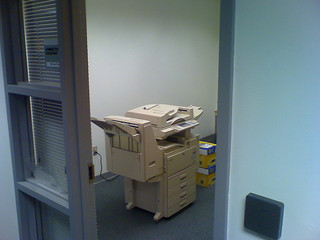 One of the biggest issues in a speeding or reckless driving case in Virginia is whether or not the officer has the proper calibration paperwork to prove their case. In some cases, what the officer will have is a copy of a calibration. Is a Virginia State Police calibration copy good enough?
The key issue for Virginia State Police calibrations, at least around the Fredericksburg area, is that a lot of them are done actually by the Virginia State Police themselves. The tuning forks are actually sent to an office where an employee of the State Police actually does the calibration. Therefore, the copy of the calibration might come into evidence under the official documents exception. This exception says that true copies of records of the Commonwealth of Virginia, or agencies thereof, can be submitted into evidence in a case.
But that exception requires the copy to be authenticated as a true copy. A xerox is not enough!
This is why having my experience on your side is critical. Even this one particular type of calibration can be quite difficult to analyze to see if it's going to be eligible to be used in court by the officer. If the officer cannot prove that they have the proper calibration for your case, then your case should be dismissed if it's a speeding or reckless driving by speed charge. If you don't have an attorney, you likely won't be able to analyze the paperwork properly on the spot at court and be able to spot a real potential issue like this.
If you're charged with speeding or reckless driving by speed in Virginia, you should definitely contact me for help right away.