Felony Hit and Run Charges in Virginia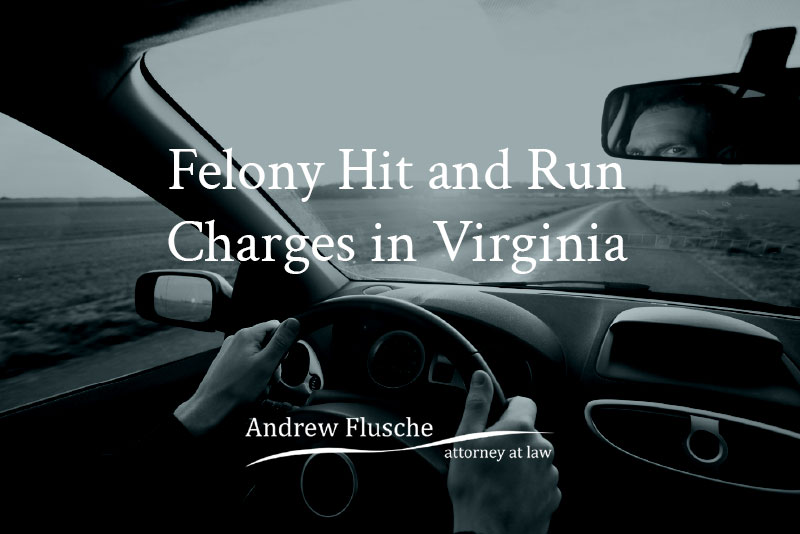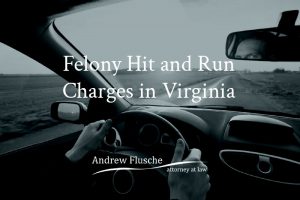 As a motorist in Virginia involved in an accident, you have a duty to stop as soon as possible and identify yourself to the other people involved.
It doesn't matter if you caused the accident or not. Failing to stop could lead to a criminal hit-and-run charge.
Representation by a highly reputable, dedicated, and experienced Virginia hit-and-run attorney is necessary if police accuse you of leaving the scene after an accident.
My name is Attorney Andrew Flusche, and my law partner Ryan Fitzgerald and I are felony defense lawyers in Virginia who are committed to protecting your freedom, job, and driver's license.
We can help you overcome criminal charges because we've spent our careers in court fighting for people like you.
Felony Hit and Run Charges
According to the Code of Virginia § 46.2-894, a person operating a motor vehicle must stop as close to an accident scene as possible if involved in a crash that results in death, personal injury, or property damage.
Once stopped, all motorists involved in the collision must report their names, driver's license numbers, and vehicle registration numbers to the responding police agency and all others involved in the incident.
Additionally, if someone is incapacitated, the people involved must give their information to someone else in the vehicle or the property owner.
Finally, everyone involved in the collision must render reasonable assistance to anyone injured in the crash.
The law does not absolve you of this obligation if you were hurt in the crash. You still have to contact the police and try to find the other individuals involved to provide your information.
Penalties for a Hit-and-Run Charge
A driver convicted of a hit-and-run offense faces a Class 5 felony if someone dies, sustains an injury, or the property damage exceeds $1,000.
The penalty for a Class 5 felony offense is incarceration for up to 10 years and a fine of up to $2,500 for the driver of the vehicle.
A passenger who does not report such an accident faces up to 5 years in prison, up to a $2,500 fine, and a driver's license suspension of 6 months.
The driver who leaves the scene of an accident with property damage valued at less than $1,000 has committed a Class 1 misdemeanor offense, which is punishable by up to a year in jail and a fine of up to $2,500.
Potential penalties can get confusing. So speak with your lawyer to find out more specifics regarding all penalties that might be applicable in your case.
Defending Against a Hit and Run Charge
Defenses for hit-and-run charges will vary depending on the circumstances of your offense.
However, many hit-and-run cases determine whether the prosecution can prove that you knowingly left the scene of an accident.
For instance, let's say you're driving down a dark, rural road, and you hear a bump on the passenger's side mirror, but you don't see anything.
You keep driving, only to find out later that you struck a person walking alongside the road. You might possibly have a valid defense for leaving the scene of an accident because you didn't know that you hit someone.
Mistaken identity is another potential defense. The prosecution has to prove that you were the driver who did not stop.
The prosecutor might find it impossible to prove that you were the driver if no one could definitely say that you were behind the wheel.
Experienced Felony Defense Lawyer Fight for You
Call Andrew Flusche, Attorney at Law, PLC, at 540-318-5824 to schedule a free consultation. We are available 24/7 to take your call.
Soon after you contact us, we'll get to work strategizing how to get you the best outcome possible for your case.
We are results-oriented, and we tackle all of our cases with an eye to making sure you walk away with the best legal outcome available. So don't hesitate to contact us today.