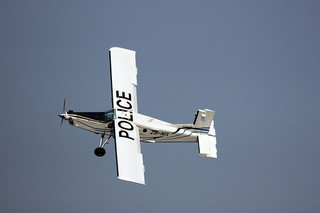 This summer, Virginia interstates saw an increase of traffic enforcement initiatives when the state police department launched its 2012 Operation Air, Land, and Speed on June 23rd, August 18th, and September 22nd. This Operation, which began in 2006, is a 10-hour initiative designed to keep driving safer through greatly increasing police presence along the interstates. Until June, an operation that targeted both I81 and I95 had not occurred since May 2011.
The June, August, and September operations, however, all included these two highways, and August and September focused on even more. August's addition was only I64 while September added I64, I66, and I85. September was the first time in 39 initiatives that the Operation focused on so many interstates at once.
Each operation yielded at least 2,000 traffic violations. Officers along I81 and I95 during June's operation issued 2,412 violations combined. August's operation saw 2579 arrests and summonses while September's generated 3,033. The most common violation during these operations was speeding (1179, 1304, and 1460 on each interstate respectively) followed by reckless driving at 312, 240, and 455 violations respectively. Other violations included failure to wear a seat belt and drunk driving. Of the latter, only 3 arrests were made in September and 2 in both August and June. Several arrests were also made each month for drug and felony charges.
Though the original design of Operation Air, Land, and Speed was to utilize aircraft to aid in enforcing speed limits, these past three saw only troopers, supervisors and motor carrier troopers. The money produced by the summonses of the initiative will be used to fund court fees and public schools. The next Operation Air, Land, and Speed has not been announced.
Photo by Kleinz1
Free consultation. Call me: 540.318.5824.
I provide free consultations for traffic tickets and misdemeanors in my area. If I can't help, I'll do my best to connect you with someone who can.
Free book for you
If you want more answers about your reckless driving ticket, grab a free copy of my book. We'll send it right over for free.
My book covers everything from the law to defenses to how to appeal if things go South. And I wrote it all myself, unlike some people who just slap their name on someone else's book.
More about DUI / DWI...