Four Tactics to Find the Best Reckless Driving Lawyer Near Me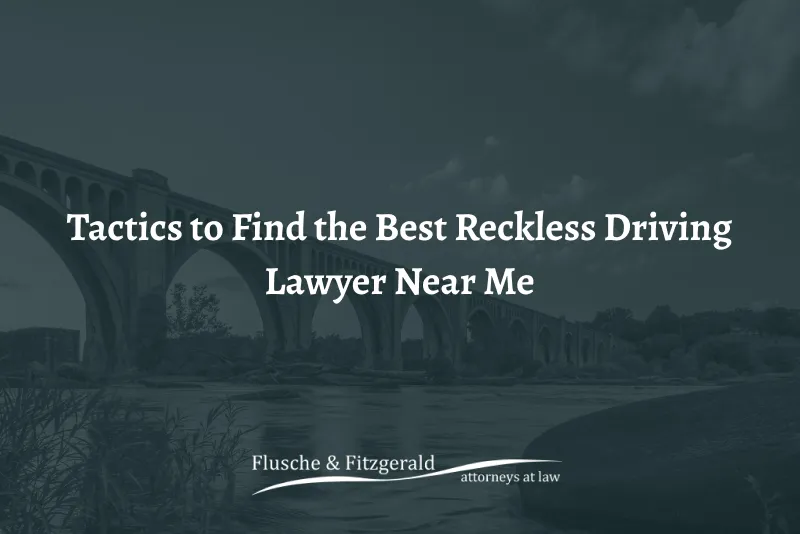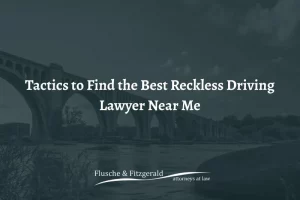 Virginia traffic statutes broadly define reckless driving, so officers can use discretion to determine what behaviors are considered reckless.
Reckless driving laws aim to deter dangerous driver behaviors and reduce the number of accidents in a state. Driving over the speed limit is a typical reckless behavior that contributes to car accidents.
Virginia recorded 128,172 car accidents in 2019. In approximately 24,739 of these accidents, at least one driver's speed contributed to the accident.
The speed-related accidents caused 13,289 injuries and 349 fatalities. Virginia uses its reckless driving laws to punish drivers who drive a certain number of miles per hour above the speed limit.
Additionally, prosecutors can add reckless driving charges on top of other driving offenses, like driving under the influence of alcohol.
A reckless driving attorney can help you understand your charges and work to secure a favorable outcome for your case. See our guidance below about four tactics to find the best "reckless driving lawyer near me."
If you need a reckless driving attorney in Virginia, contact Flusche & Fitzgerald today.
#1 Find a Lawyer Who Knows Virginia Reckless Driving Laws
When you want to hire the best reckless driving lawyers in Virginia, you need to find someone who knows how to navigate Virginia's reckless driving laws.
Virginia defines this offense as operating a vehicle on any highway "recklessly or at a speed or in a manner so as to endanger the life, limb, or property of any person."
A driver can face reckless driving charges for the following actions:
Driving 20 miles per hour or more above the posted speed limit,

Driving 85 miles per hour or more,

Passing an emergency vehicle,

Passing a school bus,

Street racing,

Passing in a no-passing zone,

Driving a vehicle without functional brakes,

Driving with an obstructed view,

Failure to use a signal, and

Driving in an out-of-control manner.
As you can see, Virginia's reckless driving laws encompass a lot of behaviors. The broad definition of reckless driving gives law enforcement a lot of discretion to decide what is a violation.
A Virginia reckless driving attorney can help you fight the charges filed against you.
Your attorney also needs to know what penalties you may receive for a reckless driving conviction so they can tell you what to expect. Virginia considers reckless driving a Class 1 misdemeanor.
A Class 1 misdemeanor carries a maximum penalty of one year in jail and a fine of up to $2,500. You can lose your driver's license for up to six months. In addition, a reckless driving offense goes on your driving record and will affect your insurance rates.
#2 Review Testimonials from Previous Clients
When you do an internet search for "reckless driving lawyer near me," you will receive thousands of different results.
So what sets one reckless driving attorney apart from the next? One way to evaluate a potential reckless driving attorney is by reviewing testimonials from former clients.
We have hundreds of reviews you can consider:
"Andrew explained the entire process from start to finish. He definitely eased the stress & we received a positive outcome. We highly recommend Andrew!" – Lesa

"I had never even been inside of a courthouse before and did not know what to expect. Andrew Flusche made the process smooth and pain free. We ultimately reached an agreement in the court room that I was very satisfied with! Highly recommend his services!!" – Chelsea

"I would highly recommend Attorney Ryan Fitzgerald as the best ever. His care and warm support in supporting me was very obvious from our first contact. His expertise resulted in a successful outcome to my case. God bless you" – Elvis
These are only a few examples of ways we've helped our clients. Contact our team today so we can review the details of your case. We look forward to hearing from you.
#3 Take Advantage of Free Consultations
Another way to gauge a Virginia reckless driving attorney is through a free initial consultation. Many reckless driving lawyers offer potential clients a free consultation where they can outline the details and ideal outcome for their case.
This initial appointment allows you to meet with your potential attorney face-to-face and learn more about them. You must trust your attorney and reveal every detail that may impact your case.
Therefore, you want to hire an attorney you feel comfortable with knowing intimate details about your circumstances.
After your free consultation, you can decide whether you want to hire the lawyer to represent you. Attending a free consultation does not make you obligated to hire an attorney.
#4 Look for a Lawyer with Experience Defending Reckless Driving Cases
Next, you should make sure your attorney specializes in traffic charges and criminal matters. Some attorneys specialize in criminal law, while others focus primarily on personal injury cases.
A reckless driving lawyer with experience navigating the traffic and criminal process will provide a critical advantage for your case.
An attorney can negotiate with the prosecutor to lower your reckless driving charge to improper driving or dismiss your charge entirely, depending on the facts of your case.
In Virginia, improper driving is a lower traffic charge than reckless driving. Our team has built and maintained relationships with prosecutors and judges in our local courtrooms, helping us successfully navigate the system and secure favorable outcomes for our clients.
Contact Flusche & Fitzgerald Today to Talk to a Virginia Reckless Driving Lawyer Near Me
Andrew and Fitz have represented thousands of clients throughout Virginia with reckless driving charges. We dedicate our practice to representing clients in traffic and criminal matters.
We are confident in our ability to secure the evidence necessary to prepare your case for trial, if necessary. Once we learn the details of your case, we can walk you through potential defenses to your charges and determine what steps you want to take next.
When your liberty is at stake, you cannot afford to hire an attorney who is unequipped to defend your case. Do not let the lack of a reckless driving lawyer cost you your freedom.
Contact Flusche & Fitzgerald to discuss your reckless driving case.