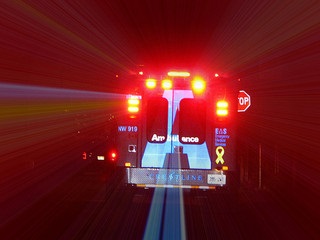 Many people are confused by their Virginia reckless driving ticket. You may not be sure what exactly you're charged with. Some folks think that it's a charge for "reckless endangerment."
Reckless endangerment generally refers to acting in a way that creates a substantial risk of serious physical injury to a person.
The Virginia Code doesn't actually use the specific term of "reckless endangerment" for the reckless driving statutes. The general reckless driving rule just says that you're guilty of reckless driving if you operate your vehicle in a way that endangers the life, limb, or property of any person.
For a charge of general Virginia reckless driving, the judge will have to analyze all the facts and circumstances of your case to decide whether or not your driving was so dangerous to pose a hazard to people or property.
As you can see, reckless driving general is a bit of a broader concept than reckless endangerment. That's all the more reason to call me today to begin your defense.
Photo by: MSVG
Free consultation. Call me: 540.318.5824.
I provide free consultations for traffic tickets and misdemeanors in my area. If I can't help, I'll do my best to connect you with someone who can.
Free book for you
If you want more answers about your reckless driving ticket, grab a free copy of my book. We'll send it right over for free.
My book covers everything from the law to defenses to how to appeal if things go South. And I wrote it all myself, unlike some people who just slap their name on someone else's book.
More about reckless driving...