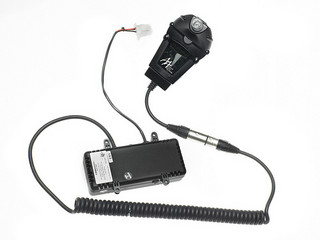 If you're found guilty of Virginia DUI, an ignition interlock device will be required for your restricted license. You'll need it for at least six months. The best way to avoid ignition interlock is of course to be found not guilty of the offense. Call me today at to begin your defense.
Fredericksburg ignition interlock device cost
The overall ignition interlock device cost is going to depend upon which company you go with, but your ignition interlock will cost you between $75 to $80 per month. No matter which company you choose, you will need an appointment. Before you call, have your driver's license number ready along with your court paperwork.
Below is a list with all the basic information so you don't have to make a ton of calls to find the right company. All are in Fredericksburg, but all have different rates. Some even offer free installation and removal.
Alcolock
877.859.4782
101 Juliad Court, Suite 104
Fredericksburg, VA 22408
Hours: Mon-Fri, 8:30am – 5pm
Installation Fee: $80
Monthly Monitoring Fee: $75
Draeger
800.332.6858
8503 Indian Hills Court Suite 405
Fredericksburg VA 22408
Hours: Installations are at 9:30am or 1:00pm on Monday, Tuesday, Wednesday, Friday
Installation Fee: Free
Monthly Monitoring Fee: $80 with free removal if the account is current
Life Safer
866.202.3381
2415 Princess Anne Street
Fredericksburg, Virginia 22401
Hours: Installations are at 10:00am or 1:00pm on Tuesdays
Installation Fee: Free
Monthly Monitoring Fee: $80
Smart Start
800.880.3394
4901 Commerce Dr.
Fredericksburg, VA 22408
Hours: Mon, Wed & Fri 9am – 6pm Tues & Thurs 8am – 5pm
Installation Fee: Free with free removal
Monthly Monitoring Fee: $80
Photo by national museum of american history
Free consultation. Call me: 540.318.5824.
I provide free consultations for traffic tickets and misdemeanors in my area. If I can't help, I'll do my best to connect you with someone who can.
Free book for you
If you want more answers about your DWI case, grab a free copy of my book. We'll send it right over for free.
My book is packed full of concrete tips and information that will immediately help you with your Virginia DUI / DWI charge. It's not a puff piece that I paid someone else to write. It's filled with tips that I use to help my clients. You can grab your copy right now.
More about DUI / DWI...