What Happens When You Use A Fake ID to Purchase Alcohol in Virginia?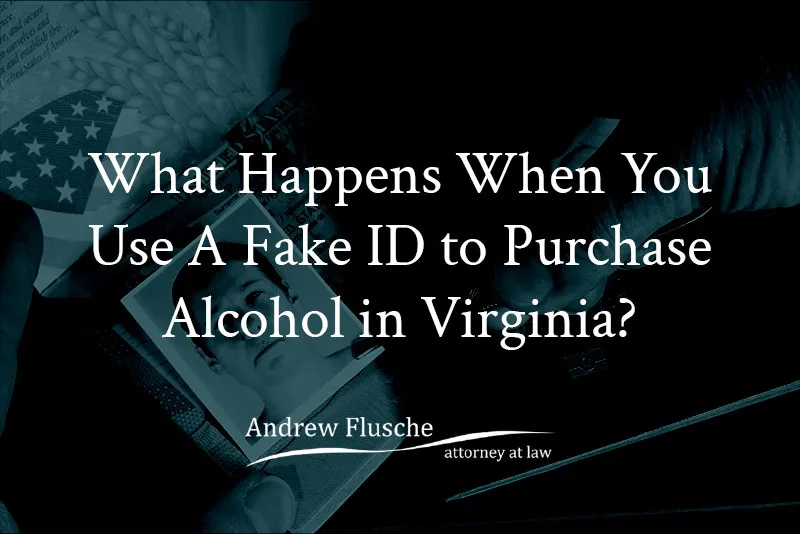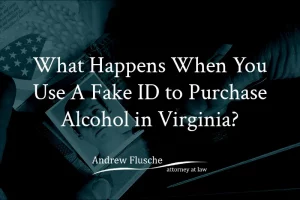 Fake ID laws in Virginia exist for various reasons, including protecting young people from the dangers of alcohol.
However well-intentioned, Virginia's laws do not always prevent people under 21 from trying to buy alcohol with altered or fraudulent identification cards.
As a result, law enforcement agencies will conduct sting operations to ensure that underage people are not using fake IDs—and to ensure alcohol sellers check IDs as the law requires.
Getting caught using a fake ID can lead to serious trouble. A conviction for fake ID charges can hamper a young person's educational and professional future.
At Andrew Flusche, Attorney at Law, PLC, we are fully prepared to protect your rights and help you overcome mistakes that could negatively impact your future.
What Are the Fake ID Laws in Virginia?
Virginia law also makes it a crime to obtain a fake driver's license or other identification issued by any state or federal agency. But how do people get fake IDs?
Getting a fake ID to purchase alcohol is not an easy task these days. The modernization of driver's licenses and state identification processes make it more difficult to falsify a driver's license.
In order to bypass those restrictions, someone interested in obtaining a fake ID might try to present falsified birth documents to state agencies to obtain their false identification.
Consequently, Virginia law also prohibits obtaining or possessing a fake birth certificate to establish a false identity.
Therefore, anyone who sells, manufactures, or transfers a fake birth certificate to falsify someone's identity could face criminal charges.
Fake ID Punishment
The punishment associated with fake IDs depends on the severity of the crime. Simply possessing a fake ID like a driver's license or school ID card is a Class 2 misdemeanor.
The punishment for a Class 2 misdemeanor is a maximum jail sentence of six months and a fine not to exceed $1,000.
Any person convicted of selling, manufacturing, producing, or advertising a fake ID faces a Class 1 misdemeanor sentence.
The maximum punishment for a Class 1 misdemeanor conviction is one year in jail and a maximum fine of $2,500.
Obtaining or possessing a fictitious birth certificate with the intent to obtain a false identification is also a Class 1 misdemeanor.
You could face fake ID felony charges for manufacturing, selling, or transferring a fictitious birth certificate, even if you manufactured the document for personal use.
The crime is a Class 6 felony. The punishment for a Class 6 felony is one to five years in prison or up to one year in jail.
A judge or jury can opt to send the person to jail instead of prison after a Class 6 conviction. The maximum fine is $2,500.
Defending Against Fake ID Charges
Each case is different. We will use our skills and knowledge to develop a winning defense strategy for your specific case.
Sometimes the best defense involves negotiating with the prosecutor for a reduced penalty or a dismissal.
We rely on our experience, our reputations, and our relationships with local attorneys and judges to give our clients the best chance to avoid the harsh consequences of a fake ID charge.
Get the Help You Need Right Away
What happens when you use a fake ID to purchase alcohol in Virginia? We hope we helped to answer that question for you today.
If you have any additional questions, or if you or your child need our help, contact us immediately by calling 540-318-5824.
Even if you or your child have no record of ever getting into trouble with the law, having a fake ID charge can cause real problems for your future.
Fortunately, we know how to help. We are compassionate but aggressive criminal defense attorneys who fight relentlessly for the best outcome for all of our clients.
We are available 24/7, so we can help whenever you need us.