Ultimate Guide to Virginia Overweight Tickets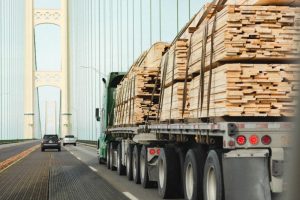 If you receive a ticket or citation for driving an overweight vehicle in Virginia, you must act quickly to preserve your rights and contest the citation.
Even if you believe the citation is 100% accurate, the attorneys at Flusche & Fitzgerald still may be able to help you drastically reduce the fine and penalties.
Contest Overweight Tickets Within 21 Days
Virginia law (46.2-1133) gives you a tight deadline to decide if you want to contest the violation. You MUST file your "notice of contest" with the DMV within a mere 21 days of receiving the citation.
Even if you think the citation is accurate, I strongly encourage contesting overweight citations.
In many cases, they can be settled for half of the face amount of the citation. When damages are in the thousands of dollars, contact my office right away for help and advice.
If Virginia DMV does not receive your written notice of contesting the ticket within 21 days, your right to contest it has elapsed.
Prepare For Your Court Hearing
Once DMV receives your notice of contesting the citation, DMV forwards the citation to the General District Court where the violation occurred.
The court hearing will be conducted like a civil trial. The Commonwealth has to prove its case, and the defense can contest the Commonwealth's evidence. The defense can present our own evidence as well.
Options For Fighting Overweight Tickets
1. Weight Errors
It's possible that the Commonwealth did not weight the truck correctly. If they cannot prove the alleged weight, the judge should rule in our favor.
2. Calibrations
The Commonwealth must prove that the scales were certified properly. They can't just assume the scales were working.
3. Sign Issues
Some overweight citations are due to weight-restricted bridges or similar posted rules. If the signs weren't properly posted and visible, we may have a strong defense against the citation.
4. Negotiation
Even if everything is in order, we can hopefully get the damages reduced by agreement with the Commonwealth.
Contact Our Traffic Defense Attorneys To Discuss Your Virginia Overweight Ticket
There is no time to waste when you or your driver is facing an overweight citation.
Contact Flusche & Fitz to review your options during a free case strategy session. We'll review the citation, the law, and what the chances are for saving you money at court.
We'll fight to get you the best possible outcome, our results speak for themselves. We're ready to help you!