Reckless Driving for Going Too Fast in the Snow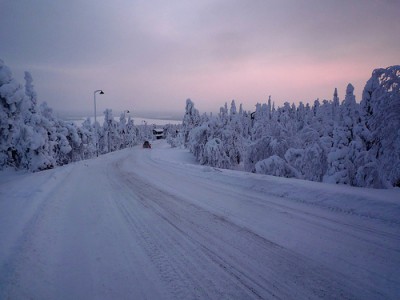 Virginia gets its fair share of winter weather but it does seem to catch us by surprise every year, and every year I get calls for people who got reckless driving tickets during the winter storms. One common ticket that I hear about quite frequently is a reckless driving charge for going too fast for road conditions when it's snowing or there's other winter weather. What can you do about this kind of a case?
A ticket for going too fast for road conditions is definitely a subjective situation. There's no objective standard such as a reckless driving by speed cases where the officer simply has to testify that his radar or speedometer read a certain number. For a case where there's adverse road conditions such as snow or ice, the officer is going to have to prove to the judge's satisfaction that you were in fact reckless not just that you were maybe going a little too fast.
Unfortunately, the judges in Virginia tend to defer quite a bit to the officer. If the officer simply says that in his opinion the maximum safe speed of the roadway at that time of day in that area was lower than you were traveling, the judge may accept that and may say that you were going too fast. But this is where we can argue that it is a subjective standard and the officer is not the ultimate authority about what the road conditions were. That's only his opinion based on his driving in his vehicle.
Other factors that can be taken into consideration are the nature of the different vehicles. If the officer is driving a regular police cruiser and you're accused of reckless driving for going too fast in a large truck that's very heavy and has off road tires and all wheel drive, we could argue that your vehicle is better equipped for the conditions and is safer to be going a little faster in this kind of situation.
The good news also is that even if the judge finds that you were going too fast, he doesn't have to find you guilty of reckless driving. This is a situation where a charge like improper driving may be appropriate in order to avoid the reckless driving conviction.
If you have ended up with a ticket for driving too fast for road conditions, either in the snow or any other conditions in Virginia, definitely contact me so we can see what you and I can do together about your case.
Photo by: Juhannuskalliontie