Petty Larceny in Virginia: The Law and the Penalties
Patty Larceny in VA Overview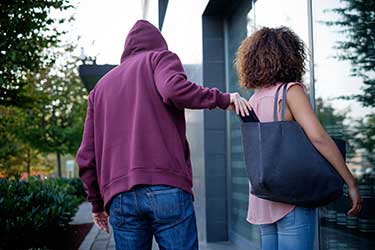 Facing petty larceny charges in Virginia can be anxiety-inducing, especially when you do not have a prior criminal record.
I regularly represent clients who are facing misdemeanor charges and need help fighting to keep a criminal record clean.
I recognize that people can make mistakes, and I also know that law enforcement officials can make errors and charge the wrong person for a crime.
Virginia has very strict laws when it comes to larceny and theft, and it is important to have a dedicated advocate on your side to fight these charges.
Whether you made a mistake that you regret or have been wrongly charged with VA petty larceny, our firm can help you to fight these charges.
VA Petty Larceny Article Contents
Jump-to the information you need:
---
Defining Petty Larceny Under Virginia Law?
Virginia law defines various forms of theft as larceny. Generally speaking, larceny, or theft, is defined as a situation in which property is taken unlawfully from one party by another with the intention of depriving the owner of that property permanently.
In other words, a person commits larceny when she or he takes property from someone else and has no intention of returning that property to its owner.
Under the Code of Virginia § 18.2-96, petty larceny in VA (or petit larceny) is defined as one of the following:
Petit larceny from the person: This is a theft offense in which a person is charged with taking money or property from another person, and the property has a value of less than $5. Larceny from the person is an offense that we commonly think of as "pickpocketing." If you are charged with larceny in Virginia, you should know that larceny from the person in which the property has a value greater than $5 is charged as a felony offense.
Petit larceny based on the value of the property: This is a theft offense that is based on the value of the property stolen is less than $500.We often think about this type of larceny or theft as shoplifting. When the value of the money or property stolen is valued at $500 or more, the defendant may be facing felony charges.
Either of the petit larceny types above can be charged as a Class 1 misdemeanor offense.
Call an experienced Petty Larceny Lawyer today
If you've been charged with petit larceny in VA, contact Virginia defense attorney Andrew Flusche today to discuss your options.
Penalties for a Class 1 Misdemeanor in Virginia
Under the Code of Virginia § 18.2-11, the punishment for conviction of a Class 1 misdemeanor offense is as follows:
Confinement in jail for up to 12 months; and/or
Fine of up to $2,500.
As you can see, the penalties for VA petty larceny are extremely strict in Virginia. You should also keep in mind that these are only the criminal penalties associated with a conviction.
Even if you serve out your sentence fully after a conviction, you can face other penalties in your day-to-day life. For instance, you can be denied credit, a job, or even an apartment because you have a criminal record.
Examples of Virginia Petty Larceny Cases
What does petit larceny, or petty larceny, look like in Virginia?
The following are just a few examples of the types of cases that can be charged as Class 1 Misdemeanor offenses under § 18.2-96:
Taking $2 out of a person's pocket while walking by on the sidewalk;
Taking a pen valued at $4 out of a person's pocketbook;
Taking merchandise from a retail store valued at $300;
Taking $100 in cash out of a retail store cash register;
Breaking into a laundromat coin-operated machine and taking $5 worth of quarters; and/or
Taking jewelry from a neighbor's home valued at $400.
There are many different types of scenarios that can result in petty larceny charges, and the situations listed above are only examples. A dedicated Virginia petty larceny defense attorney can speak with you today about your case.
Defenses to a Virginia Petty Larceny Charge
The penalties for a Virginia petty larceny conviction can be scary for anyone who has never faced criminal charges before. The good news is that there are many different defenses to a petty larceny charge, and I have experience fighting for many different types of people who have faced similar charges. Some common defenses to petty larceny charges include but are not limited to:
You believed the property was yours;
You had permission to take the property;
You were forced to take the property under duress; and/or
You did not take the property and have been wrongly accused.
Contact Petty Larceny Defense Attorney Andrew Flusche
Have you been charged with petty larceny in VA? You should get in touch with an aggressive Virginia petty larceny defense lawyer as soon as possible to begin building your defense. I am dedicated to helping individuals who are facing misdemeanor charges and can discuss your options with you.
Contact my office today for more information.