Penalty for Driving with an Expired License in Virginia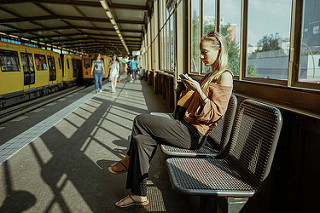 If you got a ticket for driving with an expired license in Virginia, you're in the right place. I can help with your case. Let's look at the law, penalties, and defenses you may have. Then when you're ready for individual help, you can contact me directly to get started.
The Law for Expired License in Virginia
Virginia law is relatively straightforward on this point. It's illegal to drive without a valid driver's license. If your license expires, it's no longer valid. Here's the law at issue (46.2-300):
No person, except those expressly exempted in 46.2-303 through 46.2-308, shall drive any motor vehicle on any highway in the Commonwealth until such person has applied for a driver's license, as provided in this article, satisfactorily passed the examination required by 46.2-325, and obtained a driver's license, nor unless the license is valid.

A violation of this section is a Class 2 misdemeanor. A second or subsequent violation of this section is a Class 1 misdemeanor.

Upon conviction under this section, the court may suspend the person's privilege to drive for a period not to exceed 90 days.
The exceptions in 46.2-303 through 308 deal with a few unique situations, such as visitors to Virginia who have a valid license from another state or country, active duty military, etc.
But the key point for our discussion here is that your license must be "valid." If it expires, it no longer qualifies as a "valid" Virginia license.
Penalties for Expired License in VA
If you're convicted of driving with an expired license in Virginia, the penalties can be quite varied, depending upon the circumstances.
In many courts around the Fredericksburg, Stafford, and Spotsylvania area, a first offense for no valid license would typically just be a $100 fine. However, some courts don't go quite that easily on defendants from what I understand from colleagues around the Commonwealth.
By law, a first offense is only a class 2 misdemeanor, which means the maximum punishment is a $1,000 fine and / or 6 months in jail. So you could be facing jail even for a first offense, depending upon the judge.
Defenses for Driving with Expired License
While the law is pretty simple for these offenses, there may still be a defense to the charge.
First of all, can the Commonwealth prove you were driving and that it was on a "highway"?
This is a stricter standard than for DUI cases, where they just have to prove you "operated" the vehicle. For DUI, sitting behind the wheel in a parking spot is enough to be "operating" the car and get a DUI in Virginia. However, for driving with an expired license in Virginia, they have to prove that you were in fact "driving" the vehicle.
Second, the Commonwealth may have an issue proving their case, if it's not clear from the DMV records when your license expired. They need competent evidence to prove the fact that your license was expired. A timely "hearsay" objection should keep the officer from being able to testify that his dispatch said your license was expired, and then the Commonwealth would need a certified DMV abstract that shows the expiration date.
Other outcomes may be possible
Even if the Commonwealth can prove everything, it may be possible to have the case reduced or dismissed at court. The most important thing you can do if you're charged with driving with an expired license in Virginia is to get your license fixed.
In many courts, showing up with a license that you renewed promptly may be an easy way to have your charge completely dismissed or at least reduced to "no license in your possession," which is just a $10 fine.
To find out the specifics of what we can do together in your case, contact me today!
Photo by: Alexander Rentsch U-Bhf. Nollendorfplatz #III