How to Pay Your Virginia Traffic Ticket Online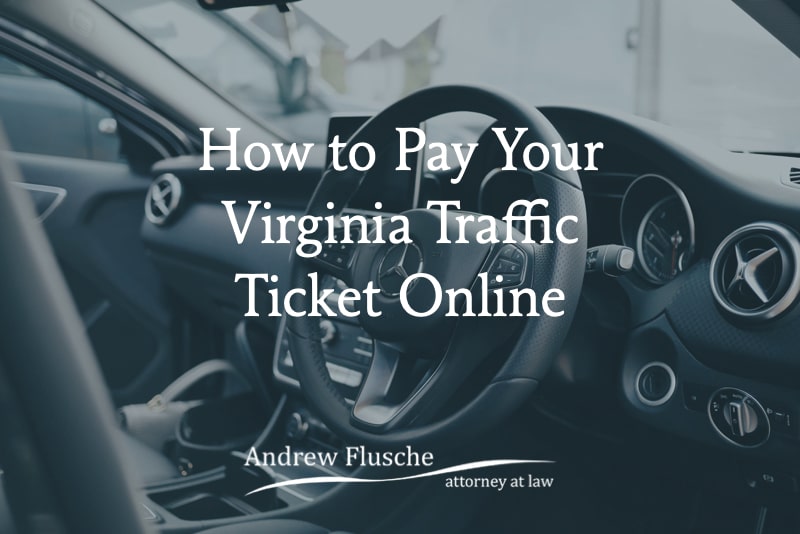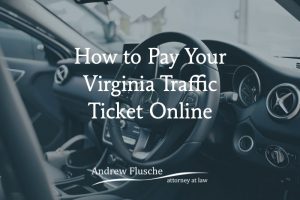 Looking to pay your Virginia traffic ticket online? If so, you may have already come across this page on the Virginia Judicial System website.
Needless to say, the Commonwealth does not exactly make the process intuitive.
In an attempt to simplify the process for you, we've provided easy-to-follow, step-by-step instructions (with pictures!) for paying either your Virginia District Court traffic ticket or your Virginia Circuit Court traffic ticket online.
Paying a Virginia District Court Traffic Ticket Online
There are two kinds of payments in the General District Court – pre- and post-cost. You can pre-pay a minor traffic ticket by pleading guilty and paying the fine.
Whether you are pre-paying for a minor traffic ticket or post-paying a fine for a ticket where the court date has passed, the process (as outlined below) is generally the same.
Remember, if your court date hasn't arrived yet, there's still time to talk with a lawyer. We invite you to contact Andrew Flusche today to discuss your case and your legal options.
Step 1: Click here, then click Accept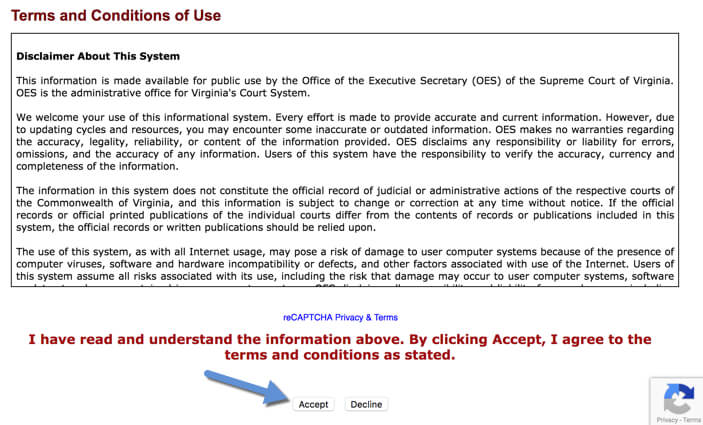 Step 2: From the left side of the screen, select the relevant Court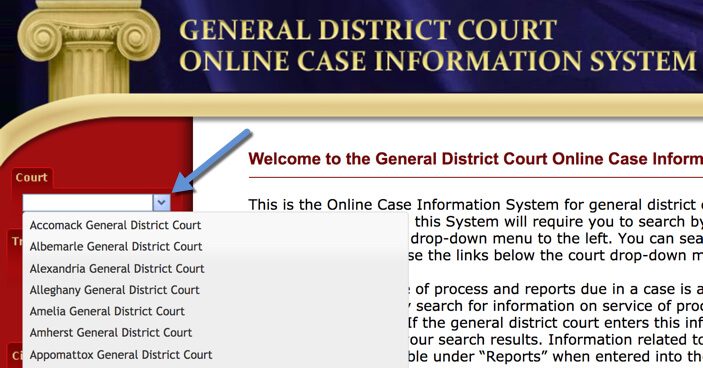 Note: The court for your case can be found near the top of your ticket under the heading:
YOU ARE SUMMONED TO APPEAR IN THE (CITY/COUNTY OF)
Step 3: Choose to search by Name, Case Number, or Hearing Date, or Service/Process

Step 4: Enter your information and click Search

Step 5: Find your case and click Mark for Payment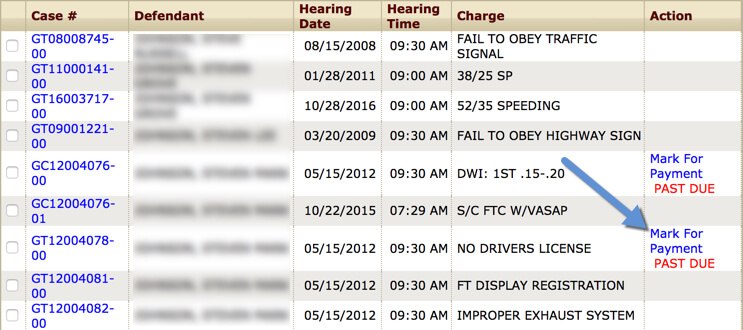 Step 6: Click Process Payment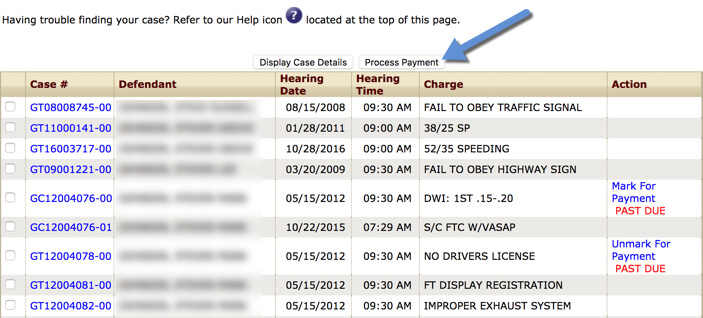 Step 7: Click Continue Payment Process

Step 8: Enter the payment amount and click Continue Payment Process

Step 9: Enter your credit card and billing information and click Submit Payment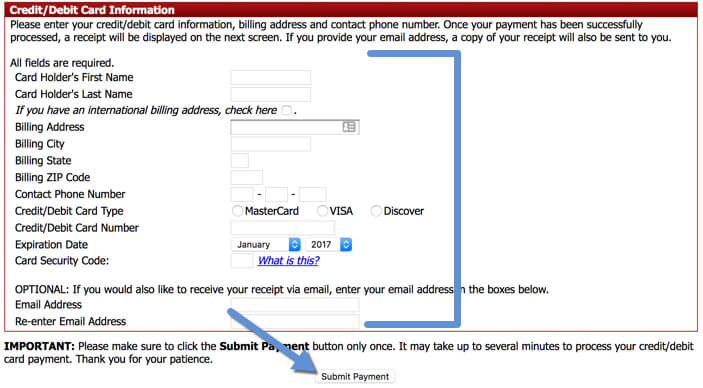 Paying a Virginia Circuit Court Ticket Online
Step 1: Click here, then click Accept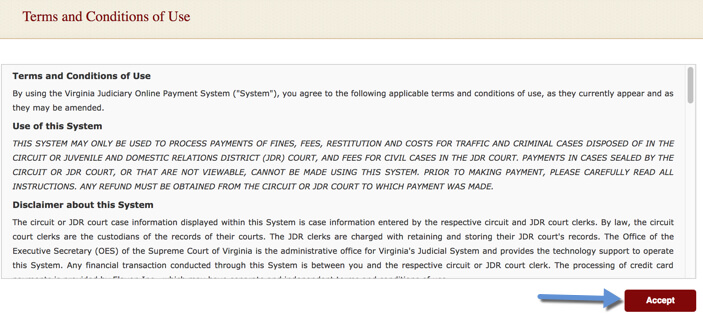 Step 2: Select Court Level, Search Type, and Court Location

Important! Be sure to select each of the top items before entering your information in the fields below. If you enter your information first, and then select the top items, your info will be wiped out.
Note: J&DR Court stands for Juvenile and Domestic Relations Court
Step 3: Enter your case information. Search either by Name or Case Number
By Case Number:

By Name:

Step 4: Find your case, select radio button, and click Pay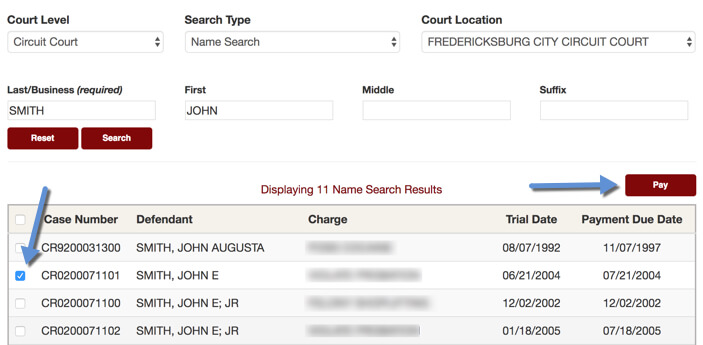 Step 5: Enter payment amount, email, and the click Proceed to Payment Collection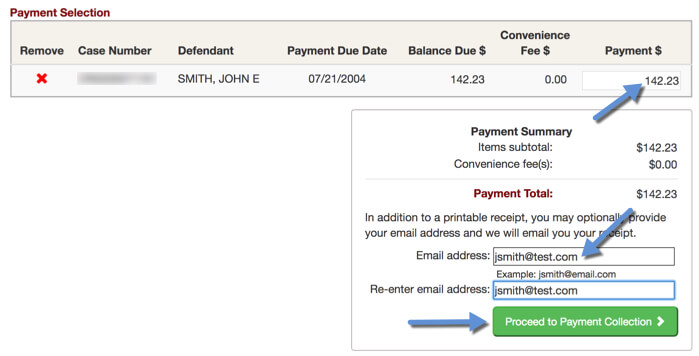 Step 6: Enter credit card information to complete payment:
Have Questions About Paying Your Traffic Ticket?
If you have any questions or concerns about a traffic ticket you may have received or would like to fight the ticket, contact my office todayto discuss your case.
I have represented thousands of clients throughout Virginia with a wide array of criminal issues. I understand the stress you are under, and I know that you need an ally and advocate.