Following too closely – How close can you be?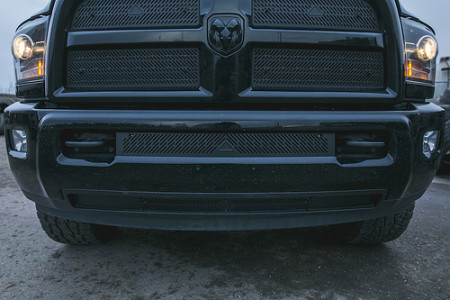 We all know that it's illegal to "follow too closely" to the vehicle in front of you. In Virginia, that's a traffic ticket under 46.2-816. But how close can be you? When are you too close?
Let's see.
The following too closely statute (46.2-816) says:
The driver of a motor vehicle shall not follow another vehicle, trailer, or semitrailer more closely than is reasonable and prudent, having due regard to the speed of both vehicles and the traffic on, and conditions of, the highway at the time.
That's clear as mud, and all it says really is "reasonable and prudent." In other words, don't be too close. We're still not any closer to having a definitive answer.
The Virginia Driver's Manual does provide some concrete guidance. It encourages counting the seconds between you and the next vehicle, then making sure you leave enough seconds between vehicles to stop, depending upon your speed and the road conditions.
For example, at 35 mph and less, the Virginia Driver's Manual says that you should have at least 2 seconds between your car and the car ahead of you. That means if the car in front passes a sign, 2 seconds should go by before you pass the same sign.
But how does 2 seconds translate into feet if you want to visualize the distance on the road?
At 35 mph, your car travels 51 feet per second. Two seconds = 102 feet.
Depending upon the car in question, it's probably about 14 to 15 feet long. 2 seconds of following distance at 35 mph = about 7 car lengths.
Do you know anyone who leaves 7 car lengths between them and the car in front of them? Not likely.
But that's what the Manual says we should be doing.
There's another helpful code section in Virginia that further illustrates this issue: 46.2-880 provides a table of speed and stopping distances.
According to that chart, if you're going 35 mph, it takes your vehicle 51 feet to stop. Once you factor in the average driver reaction time of 1.5 seconds, it actually takes the vehicle 135 feet to come to a complete stop. That's almost 10 car lengths!
The moral of this story is simple: leave way more room than you think you need. It's better to be safe than sorry, and hopefully you'll avoid having any accidents or getting a ticket where you need my help.
Photo by: Precision Black Grill & Bumper