Fix Your Cracked Windshield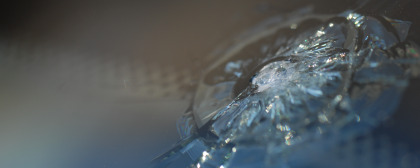 How many cars have you seen driving around with a chipped or cracked windshield? Do you drive one of those cars?
You really should get your windshield fixed. A cracked windshield basically begs the police to pull you over. It's an easy (and legal) reason for a traffic stop, where they can try to fish for a more serious charge.
The Virginia Official Safety Inspection Manual, Section 19 VAC 30-70-210, page 210-2, paragraphs 7 and 8, lays out the standard for unacceptable windshield chips and cracks. The basic rule (as I understand it) is that you can't have any chip or crack larger than 1.5″.
If your windshield doesn't meet that standard, it won't pass a state inspection. And you can be ticketed for defective equipment under Virginia Code § 46.2-1003:
It shall be unlawful for any person to use or have as equipment on a motor vehicle operated on a highway any device or equipment mentioned in § 46.2-1002 which is defective or in unsafe condition.
A defective equipment charge is only a traffic infraction, which you can even prepay. However, you should think twice before doing that. Prepaying is pleading guilty. If you get the windshield fixed before court, you may be able to bring the receipt to court and get the judge to dismiss the charge.
There may even be a defense to a cracked windshield charge. The chip, star, dent, or crack must actually be in violation of the rules. I'm honestly not convinced that all law enforcement officers actually know the rules.
The bottom line: Get your windshield fixed now. You don't want to get pulled over for a little problem like this and end up facing a serious charge like driving on a suspended license or DUI. And if you've been ticketed for a cracked windshield, call a lawyer.