Fighting No Insurance Tickets in Virginia
Did you know that you could be found not guilty of having no insurance even if you didn't have insurance? Yes, it sounds crazy. But the Commonwealth of Virginia has to prove that you also didn't pay the uninsured motor vehicle fee. If they can't prove both parts of the statute (46.2-707), your no insurance ticket should be dismissed.
Transcription
I had this video transcribed for visitors who prefer to read the content.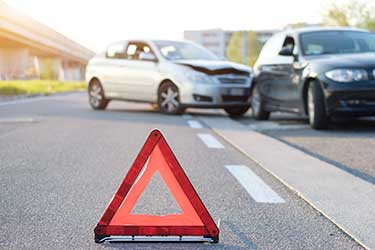 Hello, I'm Andrew Flusche. I'm talking to you today about insurance, specifically being charged with failure to have insurance under 46.2-707.
That statute is the one that says that every driver in Virginia needs to have either proof of insurance or must have paid the uninsured motor vehicle fee, which is $500.
A lot of times what happens is an officer makes a stop of a vehicle and the driver doesn't have proof of insurance so the officer issues a summons under 46.2-707 for failure to have insurance.
Now, this is a class 3 misdemeanor. It's a serious offense and being convicted of it has other ramifications other than just a fine as far as your future, maybe having to file SR-22's and things like that with DMV. You definitely don't want to be convicted of not having insurance.
Obviously, the easiest thing to do would be to maintain current insurance on your vehicle, which is the smart thing as well to protect you in the event of an accident as well as paying for any kind of damage that you might cause. But the key thing I wanted to talk about today is the law itself.
The statute actually says that nobody should drive a vehicle without insurance or without having paid the uninsured vehicle fee. So if you're charged with a violation of this statute, a key thing that the Commonwealth has to prove is that you did not have insurance and you did not pay the $500 fee.
In some cases, and I just had one like this today, the Commonwealth is not able to prove that.
The officer testifies a lot of times that he asked for insurance from the driver and the driver either says "I don't have it" or "I can't find it" or something and that's it; the officer writes the ticket.
If that's all the evidence there is, then as a matter of law, that simply is not enough to convict you of this misdemeanor offense.
Now this point may differ between judges, some judges might say that is enough and might try to shift the burden onto the defendant; however the law clearly doesn't say that. The law says that the two elements of the offense are: that you don't have insurance, and you have not paid the uninsured fee.
Begin your defense
If you've been caught driving without insurance in Virgina and seeking a defense attorney, contact Virginia defense attorney Andrew Flusche today to discuss your options.
So that would mean, in my mind, and I think an appropriate response from the judge, that means the Commonwealth–the officer and the prosecutor–have to prove that you did not pay the uninsured motorist fee as part of their case against you.
That's one of the little subtleties in the law that could mean the difference between you being convicted of not having insurance and not. Even if you didn't have insurance, if the Commonwealth can't prove or forgets to prove that you didn't pay the uninsured motorist fee, then you should be found not guilty under 46.2-707.
Again, the law clearly makes those elements; you have to drive of course, but then the other elements are that you don't have insurance and that you have not paid the uninsured motorist fee. So if that's not proven against you, you cannot be found guilty beyond a reasonable doubt and the case should be dismissed.
Now that's not to say that it would always be dismissed in every case. It all depends on the facts and circumstances, and every case, unfortunately, does differ. But this is another important reason to talk with an attorney.
Even on a charge like simply not having insurance, an attorney may be able to help a lot and it could mean the difference between convicted and having to pay a pretty steep fine, like a $300 fine, versus having the charge completely dismissed against you and walking out without paying anything.