Buckle Up Your Little Ones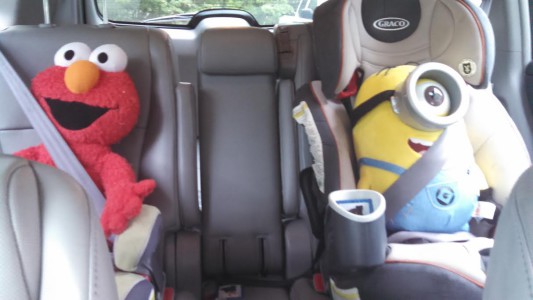 This week (Sept 13th – Sept 19th) is Child Passenger Safety Week, which means all parents should take a minute to make sure their children are buckled up properly and safely.
The basic rule of thumb to remember in Virginia is that ALL children under 8-years-old must be in a child safety seat. The specific seat for your children will depend upon their height and weight as they grow.
The Virginia Department of Health has some great resources on child safety seats, including an easy 4-point summary of what seat you should use for your child.
We also have an infographic that gives you easy guidance on selecting the correct seat.
If the police see an improperly restrained child, they can pull you over for that alone, even if there's no other violation at issue. The penalty is $50 for a first offense and up to $500 for a later offense.
In addition to making sure your children are buckled up safely, don't forget that it's still warm outside in Virginia. Always check the backseat to make sure you don't get sidetracked and leave your little ones in the car.
Remember: kids count on us to keep them safe, especially in the car.