Beware of Virginia Ignition Interlock Changes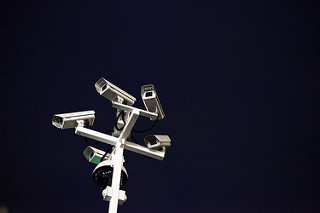 If you have ignition interlock in Virginia you need to be aware of changes that are coming your way effective July 1st.
What's most surprising about these changes, in my opinion, is that they were not passed by the legislature. They're simply passed by government regulation and signed by the governor. These are regulatory administrative changes, but they are going to effect the lives of anyone who has an ignition interlock installed in their car or anyone who will need ignition interlock if they're convicted of a DUI in Virginia.
The biggest change that is applying statewide is that all ignition interlock devices in Virginia will require a camera to be activated with the device. The point of the camera is to take a picture of the person who's blowing into the ignition interlock. This, in theory, makes it where you cannot game the ignition interlock and have someone else blow for you. Or you can't argue in court that you are not the one who blew alcohol into the interlock, because the picture will show who actually blew.
The regulations claim that the camera will not increase the cost of interlock for anyone, but they also claim that it will cost approximately $2 million for all the providers to install the cameras on all their units. Many courts in the Virginia (and all the courts in the Fredericksburg area) already require a camera, so in fact a lot of the providers already have this equipment. However, the regulations do say that providers might stop waiving their installation fee to recoup some of the cost of these camera units. As you can see, if you are getting a new interlock installed you may have to pay more money precisely because of these regulations that were just changed.
Another regulation that would effect anyone with interlock in Virginia is the period of time before your first rolling retest. As you know, if you have interlock, when you first start the car you have to blow into the interlock device, but then periodically there are what's called a rolling retest, which makes you give a breath sample as you're driving. Currently the regulation gives quite a bit of time before your first rolling retest would be required. The new regulation requires a rolling retest within the first 5 minutes of driving.
The reasoning behind that change seems to be to eliminate people trying to risk it and just drive a quick bit down the road. They're trying to snag more people and prove that you were driving while you had some alcohol in your system by having a quicker rolling retest.
There are other regulations as well which deal with the training and calibration of the interlock devices themselves, but those shouldn't affect people most likely who are actually using the devices. Although since there is additional training required, it could impose a burden on the interlock providers. It could make it where it's harder for the providers to have certified employees to do the work on the devices, and that could extend wait times for getting an interlock installed or calibrated.
There's quite a bit of regulation involved regarding ignition interlock devices, how they work, how they're maintained, and how offenders have to use them. If you have ignition interlock in your vehicle in Virginia, you definitely need to be aware of how you're supposed to work it and how to comply with all the regulations that apply to you. Any violation of an ignition interlock rule comes back to you ultimately, and you could go to jail for a violation.
Photo by: Never Trust