How To Find Best Reckless Driving Lawyers in Virginia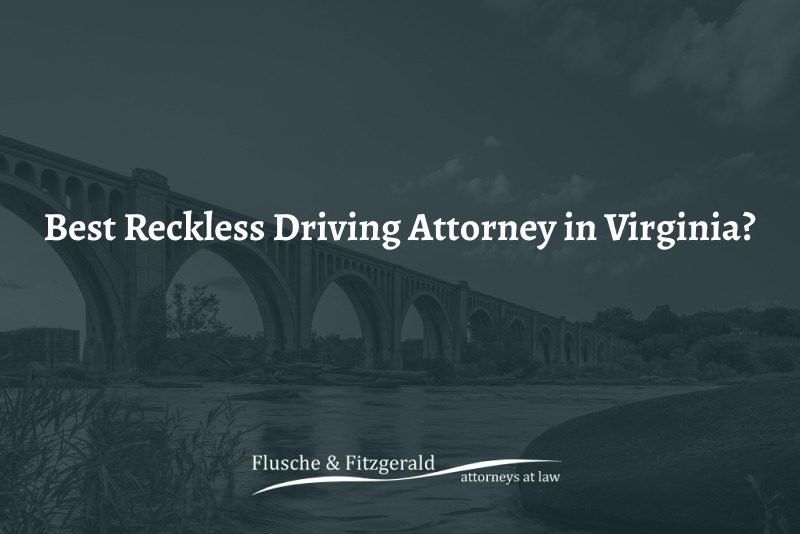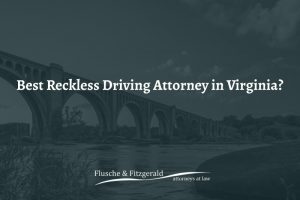 Are you looking for the best reckless driving attorney in Virginia?
No lawyer can claim to be the best. The Virginia State Bar prohibits it.
Sadly, many colleagues seem to ignore that rule. They don't seem to think that the lawyer advertising rules apply to them.
What other rules do they ignore? Do they keep your information confidential? Do those attorneys respect their duty of loyalty to their clients? Do they tell the truth to the court as required?
In our opinion, an attorney who flouts the advertising rules and claims to be the best reckless driving in Virginia attorney simply can't be trusted to handle your case.
Here are tips for finding the best reckless driving lawyers in Virginia for you and your case.
How to Find the Best Reckless Driving Lawyer For You
I would never claim to be the best Virginia reckless driving lawyer. But then how do you figure out who is best to hire for your case?
1. Find A Local Attorney
I always recommend hiring a local traffic attorney who's regularly in the court where your ticket's pending. Locals should know what to expect in court and the best way to navigate your case to a good outcome.
2. Ask Your Attorney Critical Questions
You should ask questions such as, "Do you EVER pass cases off to other attorneys?" You'd be surprised to learn that some attorneys shuffle cases around to colleagues, so someone you've never even heard of might be standing beside you in court.
3. Read Online Reviews
Don't just settle for testimonials on the lawyer's website. You should look for reviews on sites like Google Local and Yelp. Find the truth about the attorney by reading what actual past clients experienced.
If you have a ticket for reckless driving in Virginia, let's talk about your case. And feel free to request a free copy of my book using the form below.
Client Testimonials
Please note:
While we've only included three here, I have many reviews around the web. Check them out on Google, Avvo, and Yelp.
The testimonial below was originally posted on Google.
Not going to lie I was NERVOUS when I got a reckless driving ticket and was due to appear in court. 3ish weeks out I received a flyer in the mail for Andrew and reached out. Not only did I not have to go into court but he took care of the whole thing. His guidance throughout the process made everything make sense and calmed me down. Thank you Andrew and team for helping me out!
Review by: Tory B.
Reviewing: Andrew Flusche's Legal Services
Date published:
August 25, 2023
Rating:
★★★★★
5 / 5 stars
---
The testimonial below was originally posted on Google.
I got a reckless driving ticket for going 67/45. At first I was very nervous as I have had some prior speeding tickets on my record. I received a formal document from Andrew Flusche and decided to consult with him about my case. Shelly and Dawn have been amazing keeping in contact with me and making sure I had peace of mind. I had court and Andrew was able to get the outcome of case dismissal! Thank you so much Andrew and his team. You saved me and my career big time!
Review by: Robert O.
Reviewing: Reckless Driving Legal Services
Date published: March 2023
Rating:
★★★★★
5 / 5 stars
---
The testimonial below was originally posted on Google.
Ryan Fitzgerald who is a partner with Andrew Flusche was great to work with! I was really worried about my outcome for a pretty bad reckless speeding ticket but by following Mr. Fitzgeralds advice and completing all actions recommended to me he was able to get my ticket reduced to a non-moving violation. All staff were amazing throughout the whole process with getting all paperwork together and staying in communication with me. Overall I was very happy with working with Mr. Fitzgerald and everyone else involved and I will be sure to continue to recommend them if I ever know of someone in a similar situation.
Review by: Tory G.
Reviewing: Reckless Driving Legal Services
Date published: January 2023
Rating:
★★★★★
5 / 5 stars
---
Looking For Experienced and Knowledgable Virginia Reckless Driving Attorneys? We Can Help!
You need an attorney with extensive experience to help with your reckless driving defense.
At Flusche & Fitzgerald, Attorneys at Law, we have experience handling cases in the Spotsylvania, Stafford, Fredericksburg, King George, and Caroline traffic courts. I regularly handle cases in front of these judges.
If you have questions about a reckless driving charge, contact our VA reckless driving lawyer today. We will handle your reckless driving case with care and work to ensure a satisfactory resolution.