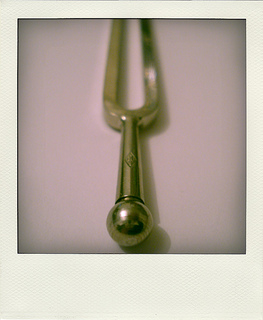 False. You don't have the right to see the tuning forks on the side of the road.
For people that aren't familiar with them, tuning forks are what the officers use for their daily radar calibration check. They're actually musical tuning forks that resonate at designated frequencies, and the officers use the forks to check to make sure the radar is picking up the right frequency.
This is similar to seeing the radar or LIDAR unit: there is no Virginia law or policy that I'm aware of that requires officers to show you. It's a myth.
More importantly, some officers would be quite upset if you asked to see the tuning forks or the radar on the side of the road. Most of them, I think, would just simply deny the request if you asked nicely, but some drivers get very adamant and upset about not being able to see these things. That simply goes against one of my cardinal rules for traffic stops, which is to always be polite.
Photo by:Kiwifraiz
Free consultation. Call me: 540.318.5824.
I provide free consultations for traffic tickets and misdemeanors in my area. If I can't help, I'll do my best to connect you with someone who can.
Free book for you
If you want more answers about your reckless driving ticket, grab a free copy of my book. We'll send it right over for free.
My book covers everything from the law to defenses to how to appeal if things go South. And I wrote it all myself, unlike some people who just slap their name on someone else's book.
More about reckless driving...