Stafford Reckless Driving & Misdemeanor Crimes Attorney
Stafford Virginia lawyer Andrew Flusche is an experienced attorney who can help you if you are facing a misdemeanor criminal charge. Andrew has years of experience helping individuals throughout Stafford who are in a bind as a result of a traffic or other criminal violation.
Andrew provides criminal defense services to the people of Stafford including:
Featured Stafford Client Testimonial:
Andrew is a real pro & obviously has a lot of clout in Stafford, Va's traffic court. He was successful in getting my reckless driving charge entirely dismissed. Thanks Andrew
Reviewing:
Stafford Reckless Driving Defense
Date published: 05/18/2013
Meet Andrew; Your Stafford Reckless Driving Attorney:
Stafford County Traffic Courts
It seems like the volume of traffic court cases in Stafford County has increased lately. I've been getting lots of calls from people who are facing reckless driving charges in Stafford County.
The good news is that people are calling the right lawyer. I regularly help clients with their Virginia reckless driving defense in Stafford County traffic court.
Judges have a large amount of discretion in these traffic court cases, and Stafford can be a fairly tough jurisdiction. If you are charged with reckless driving in Stafford, you should definitely contact a traffic attorney.
In Stafford County, if you are charged with reckless driving and your speed was over 100 miles per hour, be prepared to spend some time in jail.
If your speed was below 100 mph, we have a chance of reducing your charge to a lesser offense. If your speed was less than 20 mph over the limit, the case might be dismissed completely.
If you are facing a Stafford County reckless driving charge, give me a call. I can help you fight your ticket for a flat rate.
More Testimonials from my Stafford County Clients:
Andrew Flusche was my lawyer in the stafford county, I was pulled over by police for reckless driving and impounded me with 96 miles/ hour. In virginia this is a severe offense and getting away with it without the license getting suspended seemed very difficult. Andrew was helpful in an amazing way, especially with his immediate response to my emails. Seems like he was always there to answer back.

His advice helped I gathered all the paperwork he suggested and met him in the court. I was charged with hefty fine but he saved my license. This was a victory in itself. The Plus points that I would accord to Andrew would be his response times, when your lawyer responds back on the same day you feel that you are in safe hands….

Rob
As my wife and I were coming through Stafford, Va on a Sunday afternoon we were surprised by being pulled for driving twenty miles over the speed limit. We were more astonished to learn that in the Common Wealth of Virginia that was considered reckless driving . Having no knowledge of Virginia laws and living in Florida it became necessary to find attorney to handle my case. I believe Andrew was a God send. I found him to be professional, effective and relational. I am pleased to say that Andrew got the charges dismissed after I complete the driving school.

Steve
I got a Reckless Driving ticket coming home from DC. After doing the research and knowing what was on the line (HUGE fine and 6 points on my license), I looked online for Attorneys in the Stafford area and hired Andrew. He took the reins from there, represented me at court so I wouldn't have to drive all the way back up there and got it reduced to Improper Driving. (Only 3 points and a much smaller fine!!) He was super professional and always got responded to my emails promptly! I will recommend him to any friends that find themselves in the same situation!!

Caye
The Stafford General District Court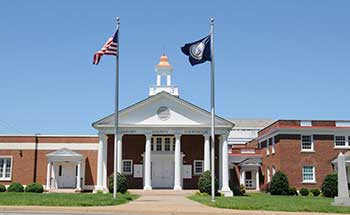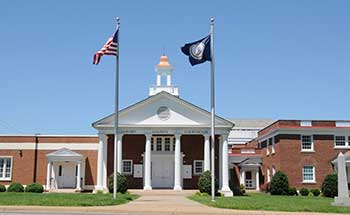 The Stafford General District Court is the lowest level of trial court in Stafford County, Virginia. All traffic cases are heard here, as well as other minor criminal matters and small civil cases.
Cell phones are no longer allowed in the Stafford Courthouse, so be sure to leave yours in your car.
(540) 658-8935 – Traffic / Criminal
(540) 658-4641 – Civil
P. O. Box 940
1300 Courthouse Road
The Judicial Center
Stafford, VA 22555-0940