Contact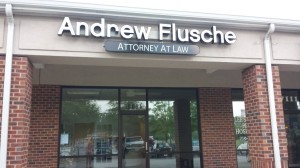 I offer multiple contact methods for your convenience.
Online form
You can fill out the online form to the right. I will receive your message and respond as quickly as possible.
Email
Email is a great way to contact me.
Phone
540.318.5824
Please feel free to call me during normal working hours, or if you have an emergency during off-hours.
Fax
888.593.8986
Office / Mailing Address
I meet with clients and potential clients by appointment only. Much of my time is spent in court, so you might miss me if you just stop by. Please contact me to schedule an appointment.
My office is located at:
10691 Spotsylvania Ave
Fredericksburg, VA 22408
Here is a Google Maps link.
The office is located in the Lee's Hill Shopping Center. We are between The Tavern and Kabob City.
Free consultation. Call me: 540.318.5824.
I provide free consultations for traffic tickets and misdemeanors in my area. If I can't help, I'll do my best to connect you with someone who can.