What if There is no Video for my DUI Case in Virginia?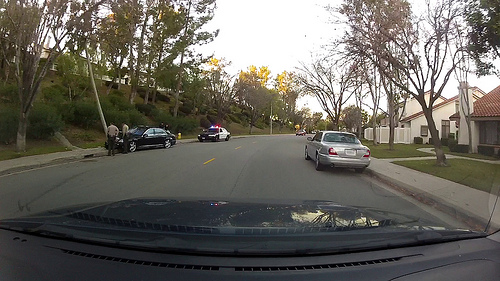 You may think that every DUI or DWI in Virginia is required to be on video from the officer's dashcam or body camera. However, there is no legal requirement that the officer have any video equipment or evidence against you.
The truth of the matter is that there are many departments and agencies in Virginia that employ dash cameras and now even officer body cameras for officer safety and also evidentiary purposes. So in many cases for a DUI or DWI, there may be video evidence in your case. However, this is not always the case.
There are still many agencies and departments in Virginia that simply do not have a camera for every officer or the camera equipment might be malfunctioning. Another reason why we might not have video is simply if the officer forgot to turn it on that day or during your incident.
What's fascinating about video evidence for DUI and DWI is that it's really the audio that actually can be most helpful because the audio captures exactly what's being said between the officer and you. The audio also can capture whether or not your speech really did sound slurred. In some cases where the officer claims that you have slurred speech, the audio could prove that your speech was actually just fine and the officer may have been perhaps slightly exaggerating or mis-remembering what was taking place.
The lack of video is unfortunately not helpful to us. It does not give us any kind of a defense or argument against the evidence in your case. More than anything, it is hurtful because we have no way to independently verify the officer's story about what happened. There is also no way to try to argue against it other than based on other arguments that we might make about what was happening that day. However, we don't have any conclusive proof about what happened other than the officer's word and word from any other witnesses who may have been present.
One of the keys things is that if there is video for a DUI or DWI in Virginia, your attorney definitely needs to be watching that video. In any case where there is available video for a case like this, I always seek it out and watch it when at all possible before trial so we can know what all there is to know about your case and work on any defenses that may be available.
If you're charged with Virginia DUI or DWI, definitely contact me right away for a free consultation so we can discuss how to best defend your case.
Photo by: Mercedes Crashes Into Pole