Ticket Could Cost $400 on Insurance Rate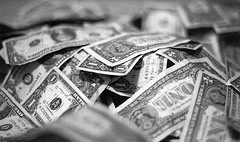 If you have a Virginia traffic ticket or misdemeanor summons, you should think about the possible impact on your insurance rates. Did you know that even a basic ticket could really cost you?
A friend recently came to me with a simple speeding ticket for 16 mph over the limit. That's a ticket that many people would just pay. It would cost about $150 in fines and court costs. Done.
But what about the long-term insurance cost?
When my friend asked me what he should do, I told him to call his insurance company. Then he would know the real cost he's looking at.
I was stunned to hear that they would hike his premium by $400 per year.
Here's the crazy part: this driver had a perfectly clean prior record. But that simple speeding ticket would still be a $400 yearly increase for his insurance.
Once we knew that info, it was a no-brainer for me to handle the ticket.
Please remember that this is just one driver and his insurance company. Rates vary across the board, depending upon a ton of factors.
My best advice if you get any kind of ticket is to call a lawyer and your insurance company. Then you can figure out what strategy truly makes sense.
Photo by velo_city