Does Virginia Have a Stop and Identify Law?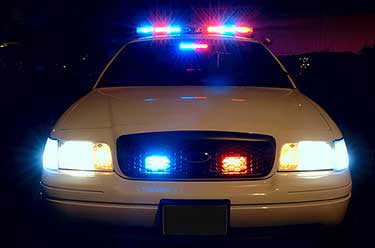 One of the most common questions I am asked as a traffic and misdemeanor attorney is whether Virginia has a stop and identify law that requires people to present identification to police.
When it comes to stop and identify, Virginia does not have a specific statute in the state law requiring that a citizen provide identification if stopped by a police officer unless you are driving a motor vehicle; however, that is not always the case statewide.
Here at the office of Andrew Flusche, Attorney at Law, our office helps protect the rights of our clients that have been unlawfully detained or cited for a lack of identification when stopped by the police.
Virginia Stop and Identify
Stop and identify laws refer to a situation when a police officer asks for your name, date of birth, and identification even if there is no suspected or actual illegal activity taking place.
In some states, an officer walking down the street can stop a person and ask for their personal information.
However, Virginia law has no such statute requiring that their state's citizens provide name, identification, or date of birth whenever asked by police or other peace officers. However, some individual municipalities may have a version of stop and identify laws for their particular town or county.
It is important to check in your area to see whether there is any version of stop and identify laws where you live or are visiting within the state.
It is important to note that stop and identify laws refer specifically to situations where there is no suspicion of a crime being committed or reported. If police suspect you of committing a crime and detain you with a brief stop, you are required to provide the police officers with your name for the purposes of identification.
Failure to do so when there is suspected criminal activity can lead to your arrest.
What to Do if Asked To Stop and Identify
Every police officer in Virginia should know that they are not allowed to stop and ask for identification when no crime is being committed, but unfortunately, some police still attempt to stop and identify people in Virginia even when they are doing nothing wrong.
If you are asked by police to stop and identify yourself, the first question you should ask is whether you are being suspected of committing a crime. If the officer answers no, you do not have to give them your name or any type of identification.
If you refuse to give your name and the police officer arrests you, the most important thing you can do is contact an attorney immediately to defend your rights against the police who have unlawfully detained you for not giving them your information.
Call My Office Today
If a police officer in Fredericksburg or the surrounding area has stopped you and asked for identification without provocation, and you believe that your rights have been violated by police, call or contact my office today.