Police Need a Warrant For Your Phone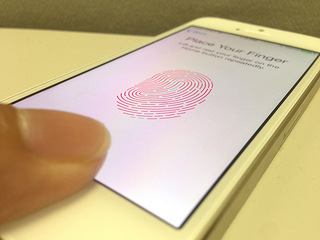 A Virginia Circuit Court judge made big headlines last week with his ruling about a police search of a suspect's cell phone. Headlines were things like:
"Cops Can Force You To Unlock Phone With Apple Touch ID, Judge Rules"
And:
"Cops can make you unlock your smartphone with fingerprint, says judge"
But they're all wrong!
The story is about a pending case in court where the Commonwealth thinks there may be incriminating evidence on the defendant's cell phone. The Commonwealth's Attorney went to court to ask the judge to order the defendant to provide his fingerprint to unlock his cell phone. The judge granted the request.
But that's not what the headlines insinuate. They insinuate that any police officer can force you to unlock your phone. That's simply not true.
You have a right to privacy in your cell phone. The U.S. Supreme Court has ruled that the police need a warrant to search your cell phone, even if you're being arrested.
The police cannot simply force you to unlock your phone. They'll need a warrant.
Remember that if an officer pulls you over and asks to check your cell phone. You have the RIGHT to say no.
This is similar to many things on the side of the road, such as the preliminary breath test. Preserve your rights by saying NO.
photo credit: hawaii