Lawyers You Should NOT Hire: The Far Away Lawyer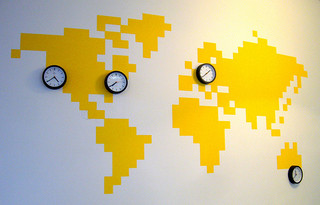 Some lawyers advertise that they can help with any court in Virginia. Others advertise in a broad swath of counties that are hours apart. Do you really want the out-of-towner on your case?
Picture this: you've paid hard earned money for a lawyer who bills himself as the expert for your case. You think you've hired the best, and you show up to court with him.
Little do you know, but that "expert" out-of-town lawyer asks ME for the name of the judge. Or he asks ME where to find the prosecutor. Even worse, he asks ME what might happen in your case. And then after the case is over, the restricted license form he had you fill out is the wrong one; you have to do it all over. And he asks ME where you need to go for your court-ordered alcohol classes.
I've been asked all those things by non-local lawyers. Many times. Virginia traffic cases can vary dramatically from court to court (and even between courtrooms in the same building!). It's physically impossible for any one lawyer to know all the subtleties of practicing in dozens of courts. They might know the name of the judge, and they may have handled A case there before, it doesn't mean they know all the ropes.
Along these same lines, you shouldn't hire a lawyer who is close to your house simply because it's convenient. That's thinking about your problem backwards. The action will be happening in court, not at the lawyer's office. Hiring the lawyer who's near you but far away from the court can hurt your case.
If you're going to hire a lawyer, make sure they're local to the court in question. Ask the lawyer this: Do you handle cases in this court at least once a month? If they can't answer yes, you should move on.
Personally, I appear in my main courts (Spotsylvania and Stafford) several times per WEEK on average. Some courts simply have less cases, so I appear there a couple times per month (King George and Fredericksburg, for example).
Photo by: Stewf