How Does Weekend Jail Time Work in Virginia?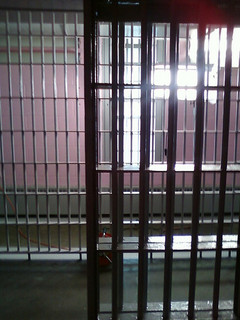 Weekend jail time is a program that is administered by each jail depending upon its own rules and policies, so this is an issue that you definitely need to have a local defense lawyer on your side for. I'm very familiar with the weekend jail reporting program at the Rappahannock Regional Jail where clients in the Stafford, Spotsylvania, and Fredericksburg area would go if they have to serve jail time.
The basic rules for the Rappahannock Regional Jail Weekend Program are that you have to report to jail before 5:00 p.m. on Friday, and you get released on Sunday at the same time that you reported. You serve 48 hours each weekend.
In order to be allowed into the program, the judge has to order that. In the courts around Stafford, Fredericksburg and Spotsylvania, typically if the Commonwealth does not object to weekend reporting, and if the defendant is employed, a lot of times the judge will allow weekend reporting depending upon the circumstances of the case.
Before you go in to report for your first weekend, however, you need to go to the jail and set up the paperwork and pay the fees. The court will give you some paperwork that explains what the fees are for weekend jail time, and you'll have to be sure that you take care of the proper requirements before you report for your first weekend.
There are a few fees that you will pay for weekend jail that are not paid for normal jail. One is a $50.00 fee to get into the program. Then you also have to pay a $4.00 fee for urine screens. If you have to be tested later on for drugs or alcohol through urine screens, you have to pay an additional $4.00 fee for each test.
It's extremely critical to follow the rules for the weekend program, because if you don't, you could be required to serve all of your jail time for basically failing to follow the court's order. This is a very critical reason why you need to understand the program and be sure that you follow the rules perfectly.
If you have a case near the Fredericksburg area or you are considering trying to get weekend time, definitely give me a call today so we can discuss whether or not you'd be eligible and how the program works.
photo credit: Touring Portsmouth City jail