How do I get my prescription medication in jail?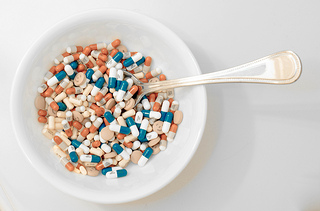 If you have to go to the Rappahannock Regional Jail for a few days due to a traffic or misdemeanor case, you may be wondering what you'll do about your prescriptions. Clients typically ask this when they're facing possible jail.
The Rappahannock Regional Jail does have a medical unit and if you have enough medical problems, you may just be assigned to the medical unit upon your arrival at the jail. However, most people will not be. If you just have some routine medications, the jail can administer those to you through the medical unit.
You might need to bring those medications with you. They must be in an actual prescription bottle with a valid prescription in your name printed on it. The prescription cannot be expired.
I always advise taking the added step of removing the excess medication from the bottle simply due to the risk that it could be lost. Bring a few extra in case they're lost or dropped or something, but don't bring tons of extra medication.
The jail will require that you pay a small daily fee for administering your prescriptions to you, but if you need them it's well worth a few dollars.
Photo by: Carsten Schertzer