Can You Call Your Lawyer?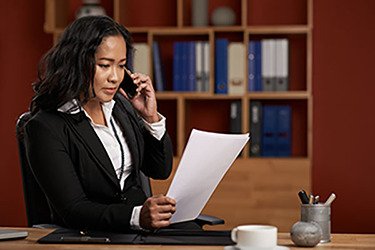 How easily can you talk to your lawyer on the?
Does an assistant screen your call first? Does he promptly return your voicemails?
I'm sadly disgusted by the way many of my colleagues handle theirs.
Actually, failure to return client messages is a prime source of bar complaints against attorneys.
I even have difficulty talking to fellow attorneys on the . As I write this, I have messages pending with at least three other attorneys, who haven't called me back in over two days.
One of my work philosophies is to always be accessible. I answer my own ; you don't have to battle your way through a line of call screeners. I return your messages within one business day.
You deserve an attorney who makes you a priority. And you shouldn't have to wait days to talk to your attorney on the . I'm the lawyer you can call.