Can I serve my jail time on the weekends?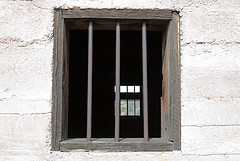 I get this question a lot from clients and potential clients who are facing mandatory jail time (such as for an DUI with a blood alcohol of .15 or higher, or for a driving on suspended third offense).
Instead of having to serve jail time consecutively, some people want to serve it on the weekends so they can continue working. It's a great opportunity when we can get it.
Unfortunately, weekend jail time (or non-consecutive time) is hard to come by. There are two problems with getting weekends:
1. The Rappahannock Regional Jail (our local jail for Fredericksburg, Stafford, Spotsylvania, Caroline, and King George) only has limited capacity for weekend inmates. The way I understand it, weekenders require extra staff to process in and out, and it puts a strain on the jail. Thus, when the program fills up, the judge simply can't send any more people in for weekends.
2. The judge has to allow you to serve weekend time. Even aside from the jail capacity, if the judge doesn't want you to serve weekends, you won't. The default rule is that you serve jail time consecutively, starting whenever you're sentenced (the day of trial usually). And that's what most judges favor. It's usually an uphill battle to get the judge to allow weekend time.
With all that said, you should definitely talk to your attorney about weekend jail time if you're interested in that possibility. It's not the ordinary procedure, but it can be allowed in some cases.
Photo by dagnyg