5 Tips for Choosing the Best Fredericksburg DUI Lawyer
If you're facing DUI charges in Fredericksburg it is essential that you retain an experienced DUI attorney as soon as possible after your arrest. But rather than just hiring any DUI lawyer, you should take the time to find the best DUI attorney for your case.
Here are five tips to guide you in your search.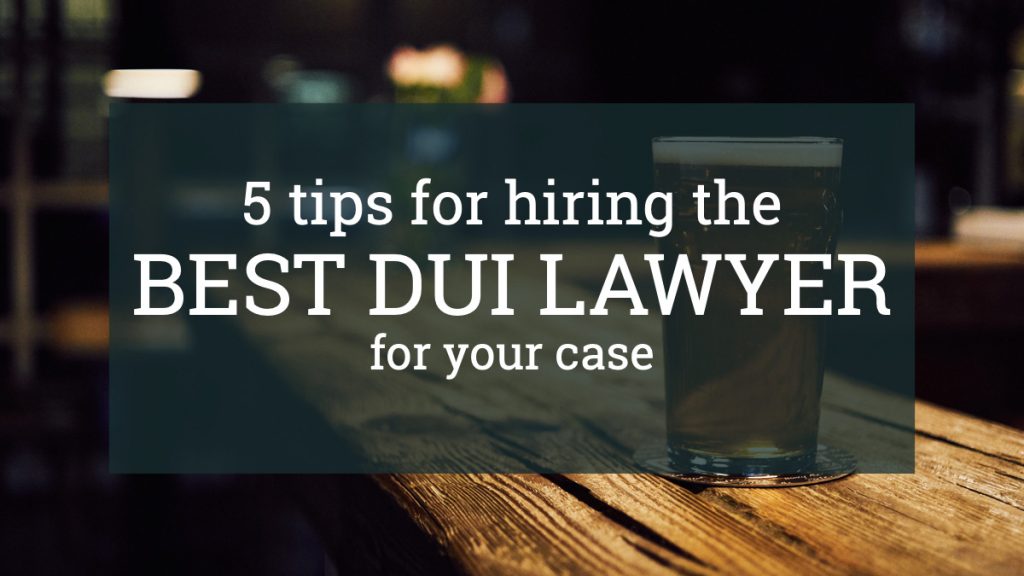 1. Choose a DUI Attorney Who is Local to Fredericksburg
Choosing a local DUI attorney has many benefits, starting with the fact that having your attorney nearby will make communications easier: it's easy for you to drop things off at their office when necessary.
But commute times aside, the most important reason to choose a local DUI attorney to represent you in your case is that a local attorney will be familiar with the local police officers involved in your case, the prosecutor who is bringing forth the charges against you, and the judge who is presiding over your case.
Not only can this be beneficial when it comes to gathering evidence and negotiating a plea deal, but your attorney may also be able to provide insight into the tactics the prosecution will use, how harsh of a sentence the judge is likely to issue, and more.
Charged with a DUI in Fredericksburg? Contact my office now for free answers
2. Choose a DUI Lawyer with Great Reviews
As you search for a DUI lawyer online review sites can be a helpful resource for narrowing down your best options. Search for an attorney who has a stellar reputation, has clients who enjoyed working with them, and who has a history of success. If an attorney doesn't have positive reviews, they are likely not worth hiring as a DUI attorney.
As a Fredericksburg DUI attorney I am proud of the hundreds of positive reviews that I've earned. You can check them our for yourself on Avvo, Yelp, and Google.
3. Choose a DUI Lawyer with Transparent Fees
Fighting a DUI charge can be expensive. Even if you are not convicted, you can expect to pay legal and court fees. In order to keep your costs as low as possible, it's important that you choose a lawyer who maintains a transparent and straightforward fee policy.
When you meet with a DUI attorney, they should provide you with a breakdown of their system, which should include information about a retainer fee, how fees work if your case goes to trial, if you're charged any extra fees, and how much you might expect to pay the court.
While each case is unique, if you retain me to represent you against DUI charges in Fredericksburg, you can expect to pay legal fees somewhere between $1,900 and $2,900.
4. Choose a DUI Attorney with Extensive Experience
As you search for the best DUI lawyer, Fredericksburg lawyers who are new to the game are not likely to be your best option for representation. Instead, you want someone who is experienced in the law, comfortable in a courtroom, and has spent years handling cases like yours successfully.
If you hire me you can be confident that I know what I'm doing. I have over a decade of experience handling DUI cases locally, in addition to my experience handling various types of traffic offenses and misdemeanor offenses. I even teach fellow defense attorneys how to fight cases via continuing education classes.
5. Choose a DUI Lawyer Who Answers Your Questions Honestly
When you hire an attorney, you should know that you'll be working with your attorney on a one-on-one basis for weeks or months; you must be able to trust the attorney. This means that you need to find an attorney who will answer your questions honestly and transparently.
Do not hire a lawyer who promises that they'll be able to get you off, who beats around the bush when it comes to answering questions about fees, or who won't tell you the details of the consequences that you may face if convicted.
Some important questions to ask your lawyer, and which you should expect honest answers in response to, include:
Can I enter a plea agreement?
What type of sentence is possible?
How many cases like mine have you handled?
Have you ever gone to trial?
What factors in my case work in my favor?
Is it better to defend myself or plead guilty?
If you have any other questions about the lawyer or about your case, don't hesitate to ask.
Charged with a DUI in Fredericksburg? Let's talk.
There are dozens of good DUI lawyers out there, but the best DUI attorney will be local, have great reviews, maintain a transparent fee system, have extensive experience, and will be honest and upfront with you.
If you are facing a DUI charge in Fredericksburg, I am ready to help. To begin your defense, contact me online or by phone at (540) 318-5824.
Further reading
These are my latest articles on DUI defense in Virginia: