Beat a DUI by Fighting the PBT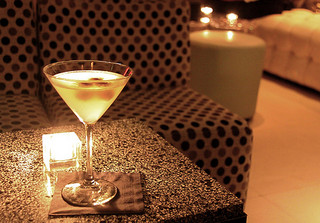 In a Virginia DUI trial one of the most important pieces of evidence for the officer to establish a reason to arrest you is the preliminary breath test (or PBT), but there may be ways to keep that out of evidence.
Once the police have a reason to pull you over or encounter you, the next step is for them to have a valid reason to arrest you. That's the point of the roadside physical tests and the handheld breath test, which we refer to as the preliminary breath test. It's just a gauge that the officer uses to determine if they're justified in making an arrest.
If we can keep that gauge out of evidence, then that removes one piece that the Commonwealth needs in a lot of cases to establish a valid arrest. This won't always help, because in many cases the defendant does very badly on the field sobriety test, so those alone could be enough. But in some cases, the preliminary breath test seals the deal, and it could make the difference between a good arrest or a bad arrest.
REQUIRED NOTICE BY THE VIRGINIA STATE BAR: ALL CASES DEPEND UPON THE FACTS OF EACH CASE. PAST RESULTS DO NOT INDICATE FUTURE SUCCESS.
I had a recent case in Fredericksburg General District Court where the client blew over a .08 on the PBT. It was one piece of evidence to try to establish a valid arrest.
The simple objection that I made when the officer was about to testify to the preliminary breath test was that the Commonwealth had not established any foundation for the test. The officer was about to testify that he gave my client the test and what the result was. But we didn't know anything about the breath machine itself, and that is a critical piece of evidence I think for the Commonwealth to introduce to use the breath test against you in court.
The PBT is essentially a black box, and we don't know if that black box is reliable at all, if it's maintained properly, or if it's even an approved PBT unit. Therefore, the Commonwealth should have to establish that the black box can be trusted at least in some degree before the judge should be able to hear the results about the test.
The judge agreed and didn't let the PBT into evidence.
This argument may not work in every case, but it's one that should be made in any case where probable cause to arrest is being challenged.
If you're facing a DUI in Virginia, contact me today to discuss your defense or request my free DUI defense book.
Photo by: ChrisGoldNY