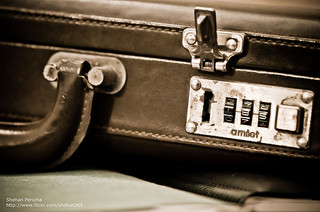 This will vary for each case. Sometimes I need you to bring documents, such as a letter from your employer (for your restricted license). I always tell my clients exactly what they need to bring.
However, in every case, you should bring your driver's license (if it's not still suspended like in a 2nd offense DWI). If you're convicted at court, the clerks will take your VA license from you.
Also, if you want a restricted license asap, you should bring a way to pay your fines and costs. The courts accept check, cash, Visa, and MasterCard. They charge 4% extra for plastic, so bringing cash or a personal check saves you money.
Photo by: shehan365
Free consultation. Call me: 540.318.5824.
I provide free consultations for traffic tickets and misdemeanors in my area. If I can't help, I'll do my best to connect you with someone who can.
Free book for you
If you want more answers about your DWI case, grab a free copy of my book. We'll send it right over for free.
My book is packed full of concrete tips and information that will immediately help you with your Virginia DUI / DWI charge. It's not a puff piece that I paid someone else to write. It's filled with tips that I use to help my clients. You can grab your copy right now.
More about DUI / DWI...