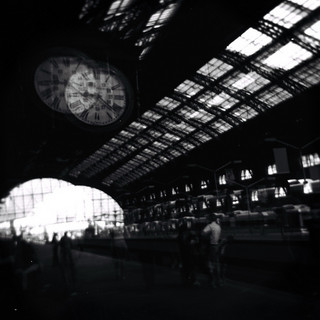 When we mess with the clocks, funny things can happen. Like an Ohio driver getting arrested for two separate DUI offenses at the exact same time (1:08 AM) on Sunday, November 4th.
Apparently an officer pulled the driver over the first time at 1:08 AM. He gave him a breath test, charged him with DUI, and released him to "an adult."
At 2:00 AM, the officer turned his clock to standard time, making it 1:00 AM again.
At 1:08 AM (AGAIN!), the same officer was almost struck by a vehicle pulling out of a parking spot. He then saw the previous defendant behind the wheel.
And now the guy has TWO charges of DUI, both from 1:08 AM on the same day. Craziness!
Here's the only part where the story makes a little sense: he told the officer (the second time) that he was driving because he didn't want to get arrested for public intoxication. Is that smart? No. But was he correct about the risk of a public intoxication charge? Yes.
I always tell people it's a catch 22: you can't drive or you'll get a DUI. But you can't walk or you'll get a drunk in public. The only safe option home from a bar is having someone else drive you. Cab fare is MUCH cheaper than any criminal offense.
Photo by Celeste
Free consultation. Call me: 540.318.5824.
I provide free consultations for traffic tickets and misdemeanors in my area. If I can't help, I'll do my best to connect you with someone who can.
Free book for you
If you want more answers about your DWI case, grab a free copy of my book. We'll send it right over for free.
My book is packed full of concrete tips and information that will immediately help you with your Virginia DUI / DWI charge. It's not a puff piece that I paid someone else to write. It's filled with tips that I use to help my clients. You can grab your copy right now.
More about DUI / DWI...