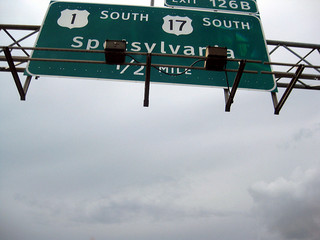 If you're charged with reckless driving in Spotsylvania County and you're looking for a lawyer, you've come to the right place. Even if you're not sure whether or not you need a lawyer, let's talk about your case. There are lots of different scenarios for reckless driving cases in Spotsylvania County, and it's impossible to discuss them all on a single page on a website. However, I have many articles on our website that you can peruse to learn about the different issues for your Spotsylvania reckless driving case, and I'll discuss a couple issues here.
What defenses are available for Spotsylvania reckless driving?
If you're charged with reckless driving, you need to educate yourself about the defenses that might be available in your case. If you're charged with reckless driving by speed, for example, the officer has to be able to prove that his equipment was calibrated and accurate within the past six months. Most likely, he'll be able to do this. But it sometimes can be a huge defense for us. For example, if the officer's radar calibrations are simply outdated by a single day that is enough to argue for the judge to dismiss the case completely. It's a critical issue to check, and it does win cases for my clients.
Another defense that people don't really think about sometimes is that reckless driving normally has to take place on a "highway." In one case, I was able to beat the charge for the client simply because the road she was driving on was not a legal "highway." Now, a highway by law is pretty much any road that is open for public travel; it's a very broad definition. However, some roads by law are simply not highways, and that may be an avenue to pursue in your case.
What alternate outcomes are available?
Even if the officer has all his evidence to prove the case, we still can argue to have a better outcome in a reckless driving case in Spotsylvania County. The deputies and the troopers in Spotsylvania are very reasonable; sometimes we can negotiate a case with the officer. The Commonwealth Attorney's Office is reasonable as well, and in the few cases where they get involved for reckless driving, we might be able to work out an agreement with them.
Finally, our judge in Spotsylvania is fair. Depending on the facts of your case, we may have some great outcomes available like being able to have you attend a driver improvement class to have the case reduced or dismissed completely.
Do I really need a lawyer in Spotsylvania County?
That's a question that I love for clients to ask. Quite honestly, I would welcome your call to ask me that question.
We'll talk about the facts of the case and see if you really need a lawyer or not. I tell people up front when they ask me that question that not every case needs a lawyer. But in those cases where you do need an attorney, I would love to serve you and help you get the best result possible.
For some people with a reckless driving charge, you've never been to court before and so it might be daunting to take court on by yourself. At least having a free consultation with me can tell you if this is a case where you even need me or if you'd still like to have representation to gain the extra peace of mind about your case.
Photo by: bankbryan
Free consultation. Call me: 540.318.5824.
I provide free consultations for traffic tickets and misdemeanors in my area. If I can't help, I'll do my best to connect you with someone who can.
Free book for you
If you want more answers about your reckless driving ticket, grab a free copy of my book. We'll send it right over for free.
My book covers everything from the law to defenses to how to appeal if things go South. And I wrote it all myself, unlike some people who just slap their name on someone else's book.
More about reckless driving...