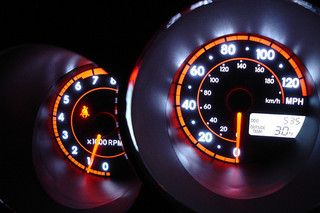 In some cases, I do recommend that people should just pay their Virginia speeding tickets. Sometimes it doesn't make sense to spend the money on an attorney.
However, the first important question you MUST ask is: are you charged with simple speeding or reckless driving?
Even though the ticket might just have numbers on it and say "speeding," it could still be a reckless driving misdemeanor charge. The key is to analyze the code section written on the ticket. Does it say anything like "46.2-862″? If so, that's reckless driving by speed.
The only problem with looking at the code section on the ticket is that there are a dozen versions of reckless driving in Virginia. It can be tricky to make sure your ticket isn't one of them.
In the end, the best way to decide how to handle a Virginia traffic ticket is to talk with a local traffic defense attorney. That way you'll know what you're really charged with and what possibilities you might be facing in court.
Photo by dawnhops
Free consultation. Call me: 540.318.5824.
I provide free consultations for traffic tickets and misdemeanors in my area. If I can't help, I'll do my best to connect you with someone who can.
Free book for you
If you want more answers about your reckless driving ticket, grab a free copy of my book. We'll send it right over for free.
My book covers everything from the law to defenses to how to appeal if things go South. And I wrote it all myself, unlike some people who just slap their name on someone else's book.
More about reckless driving...