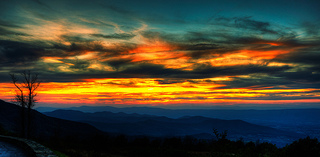 On Sunday, November 11th, 15 drivers in the Shenandoah Valley were stopped by police and charged with reckless driving. The drivers were all members of the Northern Virginia Car Club and had decided to go for a group drive along Va. 262. The drive, which included speeding, cutting off other drivers, and crossing over double yellow lines, ended when the police stopped the drivers and had their sports cars towed and impounded. Twenty citations were also issued to the fifteen people stopped, and footage of the drive was confiscated.
Several jurisdictions were needed to stop the drivers. The Virginia State Police, Virginia Conservation Police, Highland County's Sheriff Department, and Augusta County's Sheriff Department all worked together in catching the drivers and getting them off the road.
The drivers were summoned to Augusta and Highland County and are to appear in court in January. The videos confiscated from the cars are expected to serve as evidence during court procedures and could potentially cause some of the drivers to face extra charges. The penalties that the drivers could incur include large fines, the suspension of their licenses, and even jail time.
Photo by dherman1145
Free consultation. Call me: 540.318.5824.
I provide free consultations for traffic tickets and misdemeanors in my area. If I can't help, I'll do my best to connect you with someone who can.
Free book for you
If you want more answers about your reckless driving ticket, grab a free copy of my book. We'll send it right over for free.
My book covers everything from the law to defenses to how to appeal if things go South. And I wrote it all myself, unlike some people who just slap their name on someone else's book.
More about reckless driving...