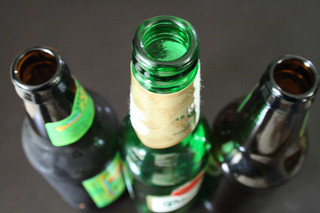 Honestly, it doesn't matter. For a drinking while driving charge, the Commonwealth just has to prove that the container was open and some alcohol was removed. A rough estimate should be in the deputy's report, which I will hear when I sit down to talk with the prosecutor.
Photo by: ccharmon
Free consultation. Call me: 540.318.5824.
I provide free consultations for traffic tickets and misdemeanors in my area. If I can't help, I'll do my best to connect you with someone who can.
Free book for you
If you want more answers about your DWI case, grab a free copy of my book. We'll send it right over for free.
My book is packed full of concrete tips and information that will immediately help you with your Virginia DUI / DWI charge. It's not a puff piece that I paid someone else to write. It's filled with tips that I use to help my clients. You can grab your copy right now.
More about DUI / DWI...