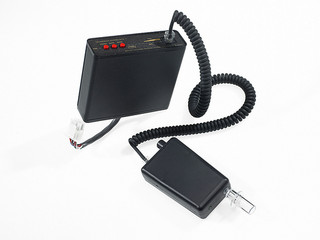 Yes. If you're convicted of a first offense DWI in Virginia, the law requires interlock for the first six months of your restricted license. After that six months with no problems, we would petition the Court to remove the interlock requirement. Assuming you've done everything you're supposed to, that should be no problem.
Photo by: national museum of american history
Free consultation. Call me: 540.318.5824.
I provide free consultations for traffic tickets and misdemeanors in my area. If I can't help, I'll do my best to connect you with someone who can.
Free book for you
If you want more answers about your DWI case, grab a free copy of my book. We'll send it right over for free.
My book is packed full of concrete tips and information that will immediately help you with your Virginia DUI / DWI charge. It's not a puff piece that I paid someone else to write. It's filled with tips that I use to help my clients. You can grab your copy right now.
More about DUI / DWI...